Question: My antibody t-SNE shows noodles or worms. What is going on?
Answer: The noodles-like phenotype is expected for low complexity data that has few genomic features, e.g. few antibodies, or few counts across features as can happen with low sequencing depth. If either of these apply, you can safely ignore the noodles of the t-SNE plot.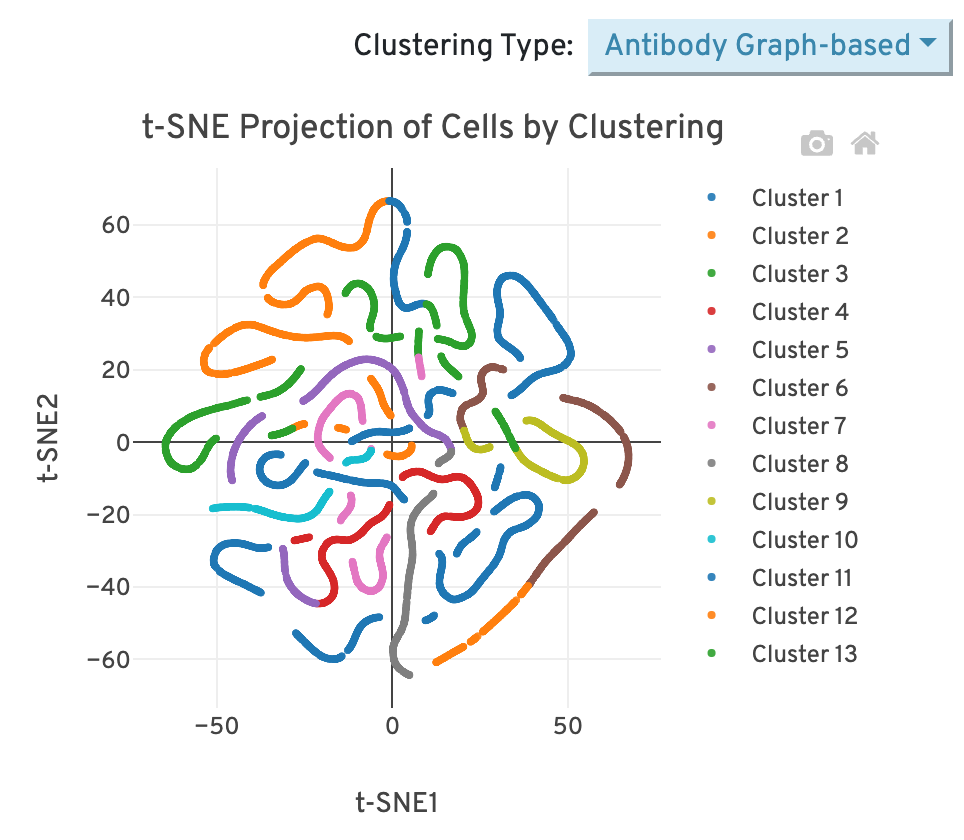 Cellranger versions prior to v7.0 require at least ten features, e.g. ten antibodies, for PCA and projection. To enable feature barcode analyses regardless of the number of feature barcode features, cellranger v7.0.0+ uses log2(count +1) transformed counts directly in t-SNE projection instead of the PCA-reduced results. Thus, cellranger-7.0.0+ produces t-SNE projections for less than ten feature barcode features.
For reference, we describe antibody PCA and t-SNE projection at https://support.10xgenomics.com/single-cell-gene-expression/software/pipelines/7.1/algorithms/antibody.

To assess antibody labeling, refer to the antibody distribution and the antibody histogram plots. The histogram should show a clean multimodal, e.g. bimodal, distribution for each antibody. The antibody distribution plot became available starting with cellranger v7.1, while the antibody histogram plot became available starting with cellranger v6.1.
Last updated: February 21, 2022
Products: Single Cell Gene Expression, Single Cell Immune Profiling