Question: Can I isolate nuclei from OCT embedded samples using the Chromium Nuclei Isolation Kit?
Answer: Limited testing has demonstrated that nuclei may be isolated from OCT embedded tissue using the Chromium Nuclei Isolation Kit.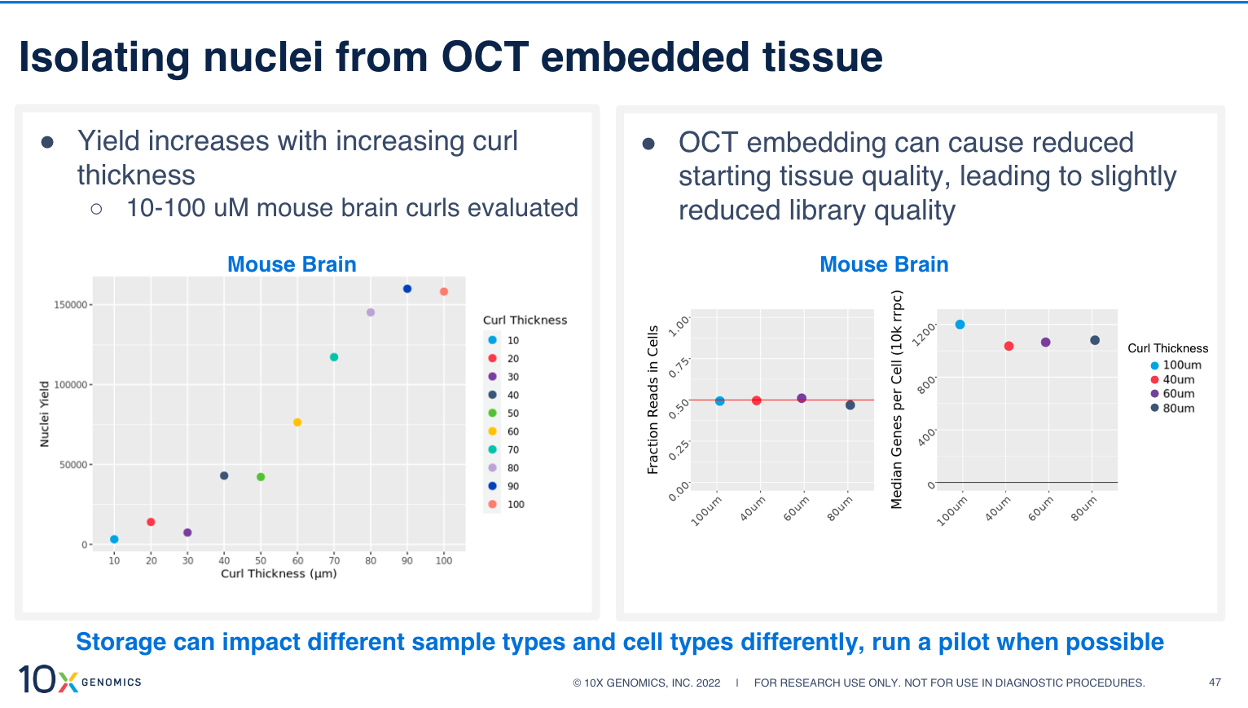 Follow these best practices when isolating nuclei from OCT embedded tissues:
Tissue quality:

Tissue quality may decrease due to extra sample processing steps of OCT embedding and multiple freeze-thaw cycles. For blocks where tissue quality is unknown or may be an issue, evaluating RIN number may be indicative of starting tissue quality.

Where possible, minimize freeze-thaw and sectioning cycles prior to nuclei isolation from OCT curls.

Curl thickness:

10-100µm curls mouse brain curls of a

10mm block were evaluated. Adequate nuclei yield was obtained from 40-100µm curls for this tissue type. For larger block dimensions, weigh the tissue curl to confirm it is within the range of tissue mass supported by the Chromium Nuclei Isolation Kit (3-50mg).

Note that nuclei yield will be tissue type dependent.

Avoiding clogs:

OCT was not trimmed from the curls tested internally. Depending on the block size and ratio of OCT to tissue in the block, it may be useful to trim excess OCT before isolating nuclei from the sample.

GEM cleanup:

When working with OCT embedded tissues, remaining OCT can cause samples to appear cloudy during Dynabead cleanup step (see image below). This is normal.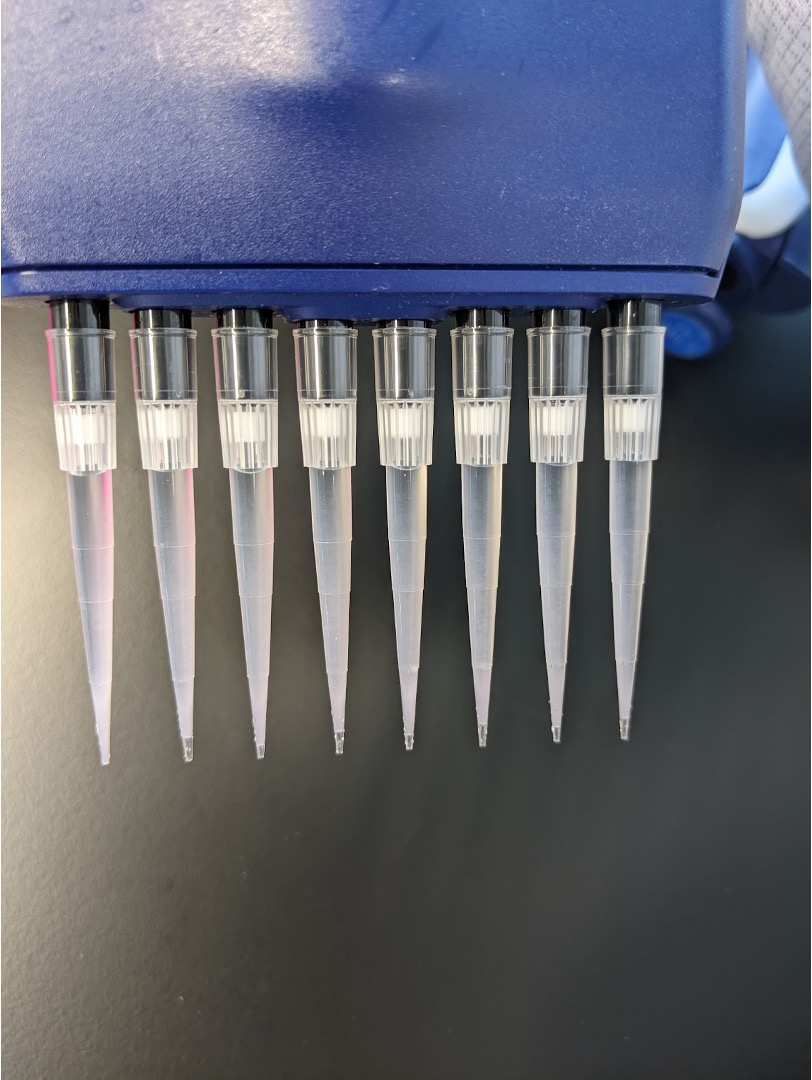 Run a pilot when possible to determine whether a particular OCT-embedded tissue is compatible with the Chromium Nuclei Isolation Kit before scaling up.
OCT sample types tested: Mouse Brain, Mouse Kidney, Human Brain Cortex, Human Kidney, Human Breast Cancer
Products: Single Cell Gene Expression, Single Cell Multiome ATAC+GEX