Question: How are images exported from the Visium CytAssist instrument?
Answer: Run data can be exported for data analysis once a run has been completed and the user has reached a safe stopping point in the workflow. The run data includes 2 CytAssist images (.tif) and the run log (.csv). Items are exported off of the instrument via a USB drive by clicking the Export button on the home screen and selecting "Next".

Insert a compatible USB drive (VFAT and exFAT formatted USB) in the side or back USB port, then select the desired runs for export and the USB destination for the data. A progress bar will indicate completion of data export.

Alternatively, users can click the Run Data icon on the home screen to view and export runs.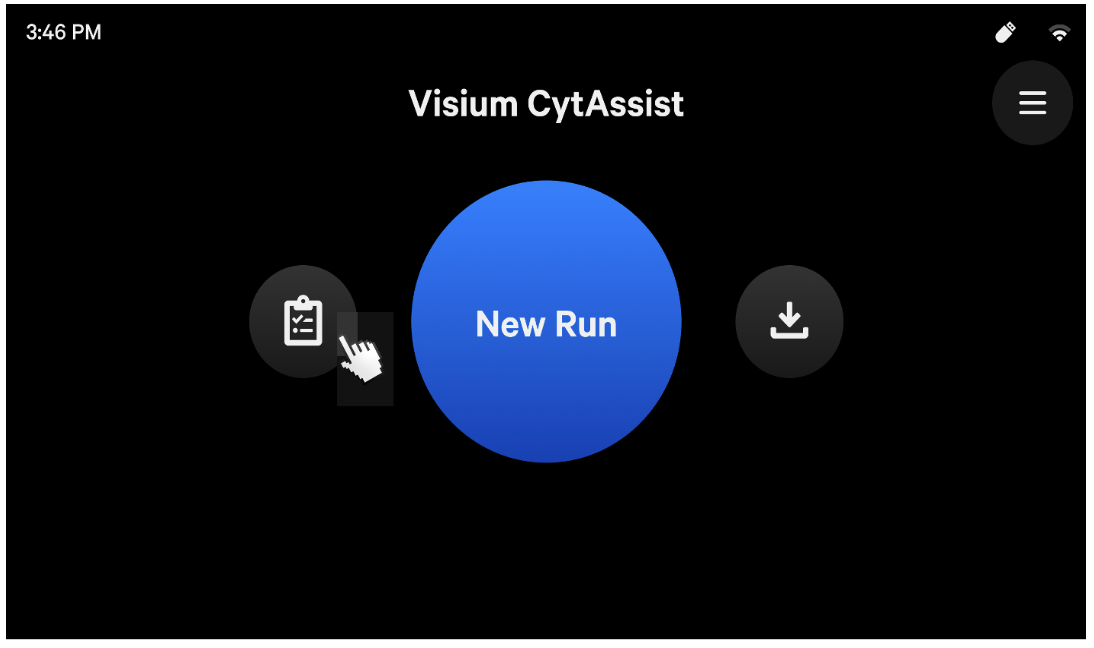 Products: Visium CytAssist