Question: Do I need to sort to remove debris after isolating nuclei using the Chromium Nuclei Isolation kit?
Answer:
No additional sorting has been required for any samples tested post nuclei isolation.

Debris removal steps in the Chromium Nuclei Isolation kit workflow remove large and small debris from debris-heavy samples (i.e., brain).

In the example below, a myelin debris-heavy adult mouse brain was dissociated using the 10x Genomics Chromium Nuclei Isolation kit (bottom left). The sample was taken through the entirety of the workflow resulting in a clean nuclei suspension (top right). When the same dissociated sample is passed through a 70 um filter (bottom right), lots of large and small debris remains within the sample.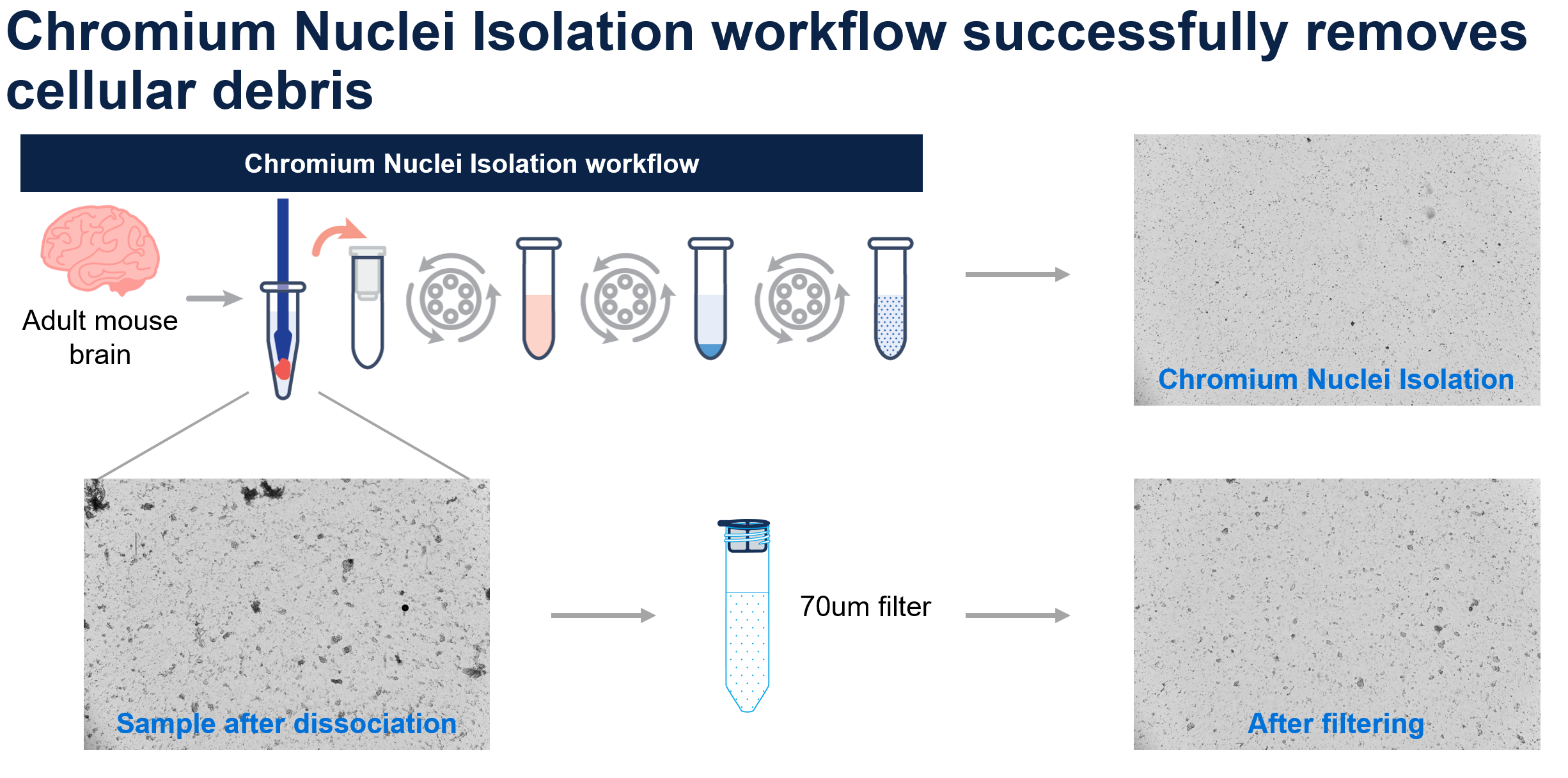 Some small debris in the final nuclei suspension is acceptable and expected for debris-heavy sample types and will not negatively impact the assay.

If an unacceptable amount of debris is still present after running through the workflow, an extra straining step (30µm strainer) can be added to further reduce debris.
Products: Single Cell Gene Expression, Single Cell Immune Profiling, Single Cell ATAC, Single Cell Multiome ATAC + GEX, Fixed RNA Profiling