Question: What does a good Visium CytAssist for FFPE library look like?
Answer: The trace of a good CytAssist for FFPE library will appear as a single discrete peak with an average library size of 240 bp.
Library traces are provided below. Traces are also provided in the Visium CytAssist Spatial Gene Expression for FFPE User Guide. The top left trace is from a BioAnalyzer (1:50 dilution), the top right trace is from a TapeStation (1:50 dilution), and the bottom trace is from a LabChip (1:5 dilution).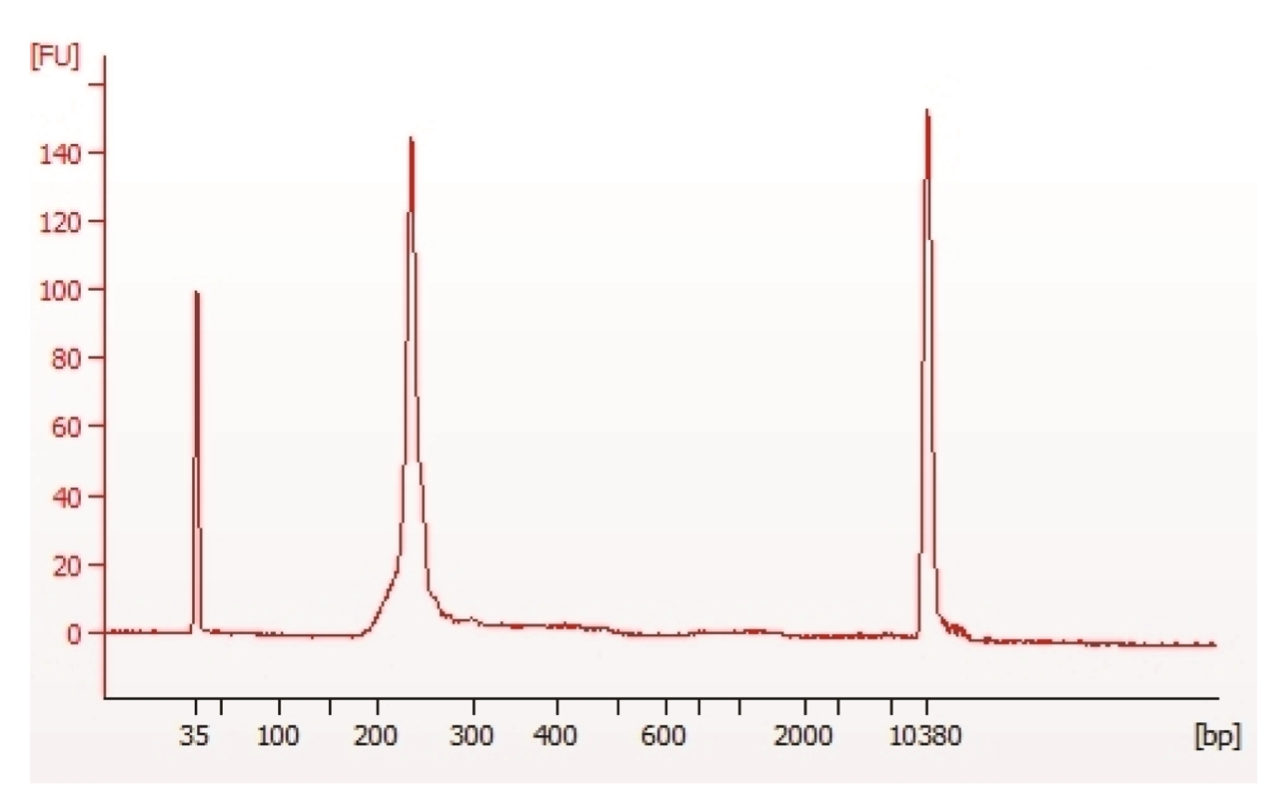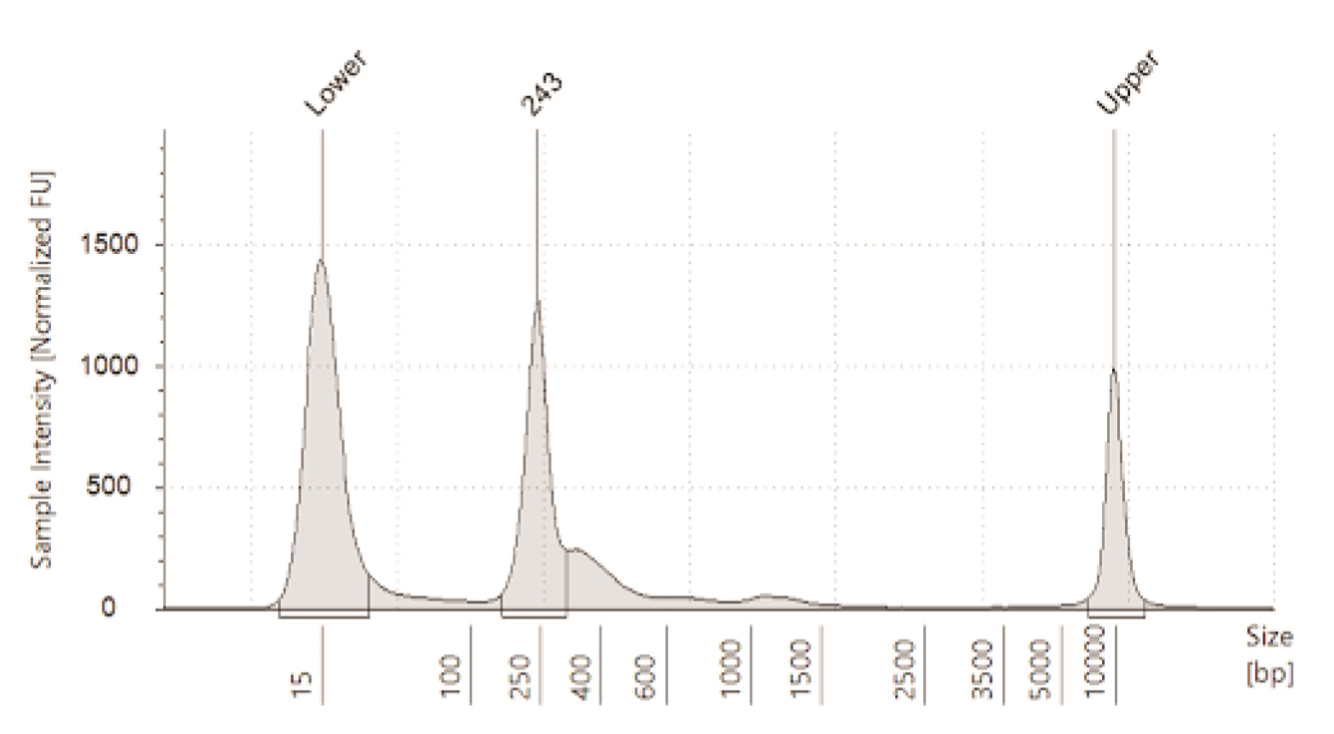 Products: Visium CytAssist for FFPE