Question: What are the reasons for having metrics "Reads Mapped Confidently to Intronic Regions" and "Reads Mapped Confidently to Transcriptome" higher for nuclei data (with –include-introns)?
Answer: Nuclei samples have a higher rate of purely intronic mapping and it is because the transcripts are not mature, and may not be officially included in the definition of "transcriptome". Cell Ranger counts both exonic and intronic reads in the sense orientation (transcriptomic reads) that are confidently mapped to an annotated transcript. In nuclei, we are enriching for unspliced regions that include longer transcripts and more introns contributing to immature RNAs. Turning on the intron-mode for nuclei data helps to identify such transcripts and results in a higher sensitivity of intron mapping metrics. This in turn contributes to a higher read mapped confidently to the transcriptome (Figure below shows this relationship).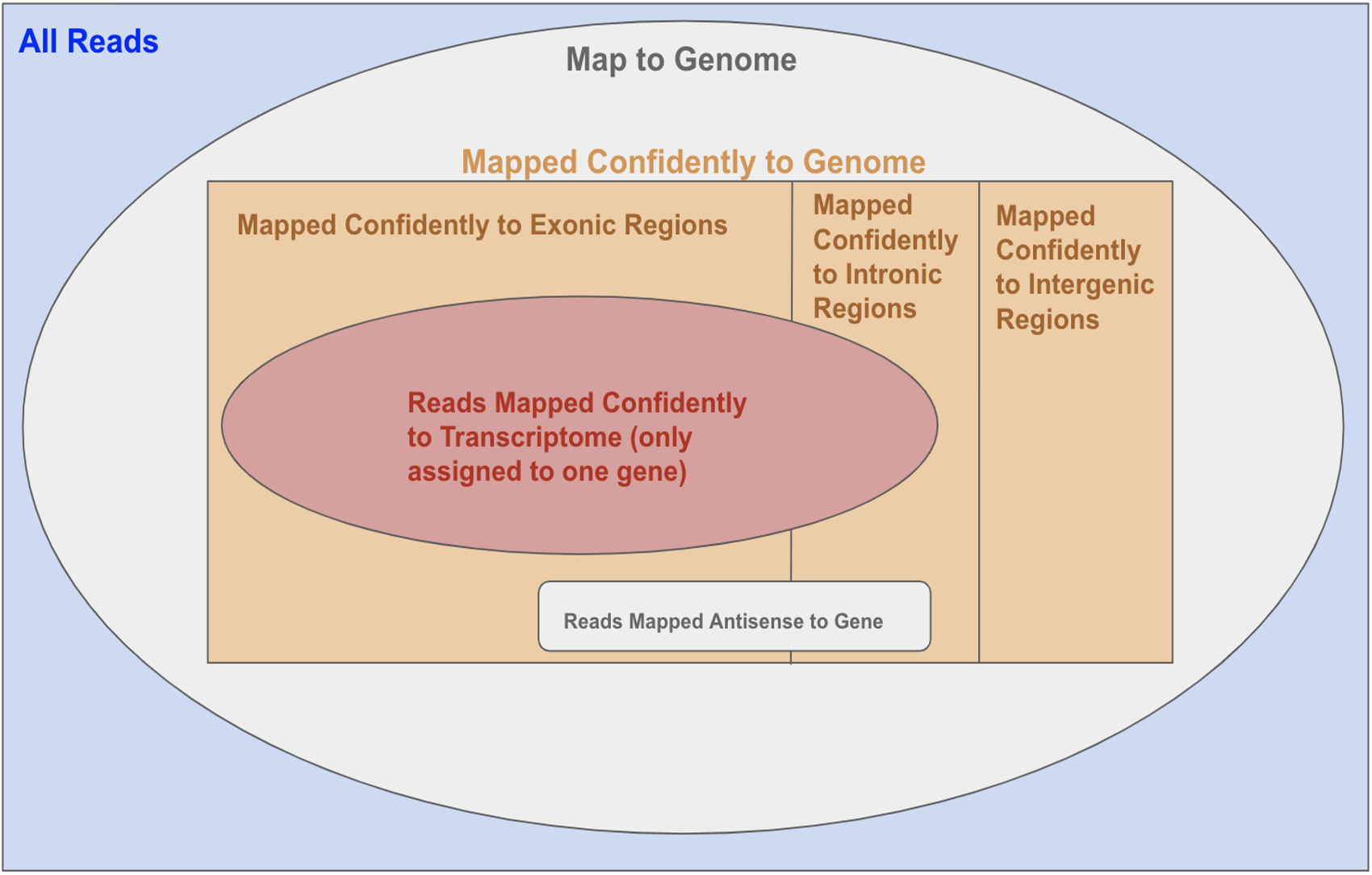 In rare cases depending on the cell type and sample complexity, these numbers can vary too. For instance, the dual indexed mouse brain 5k CellPlex here (with intron mode) has 54% intronic, 35.75% exonic, and 55% transcriptome.

Products: Single Cell Gene Expression, Single Cell Multiome ATAC + Gene Expression