Question: How does the Automated 5' Feature Barcode Library Construction become enabled during the Automated 5' v2 and Automated 5' cDNA v2 kit selections?
Answer: The Feature Barcode workflow can be enabled during the automated 5' assays by selecting the option in the assay selection screen.
Enabling of Feature Barcoding on Automated 5' GEX or 5' cDNA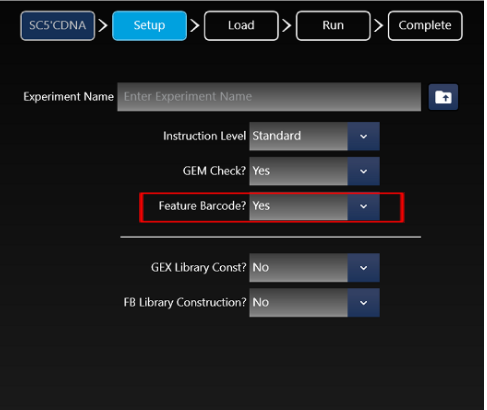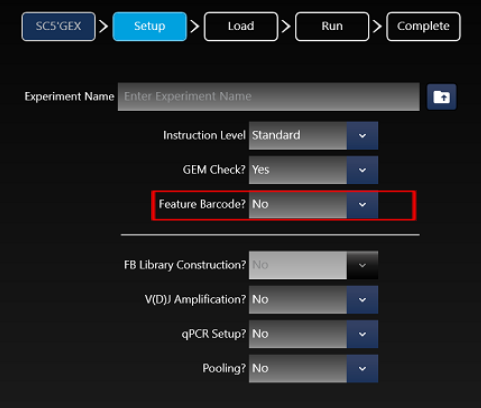 All user interface screens, inputs, and interactions will be tailored towards saving the amplified DNA for Feature Barcode. To enable the return to the Connect for Feature Barcode library construction, including gathering and placing the cDNA Primers 4 tube from the Chromium Automated Single Cell 5' Feature Barcode Library Construction Kit (p/n 1000455).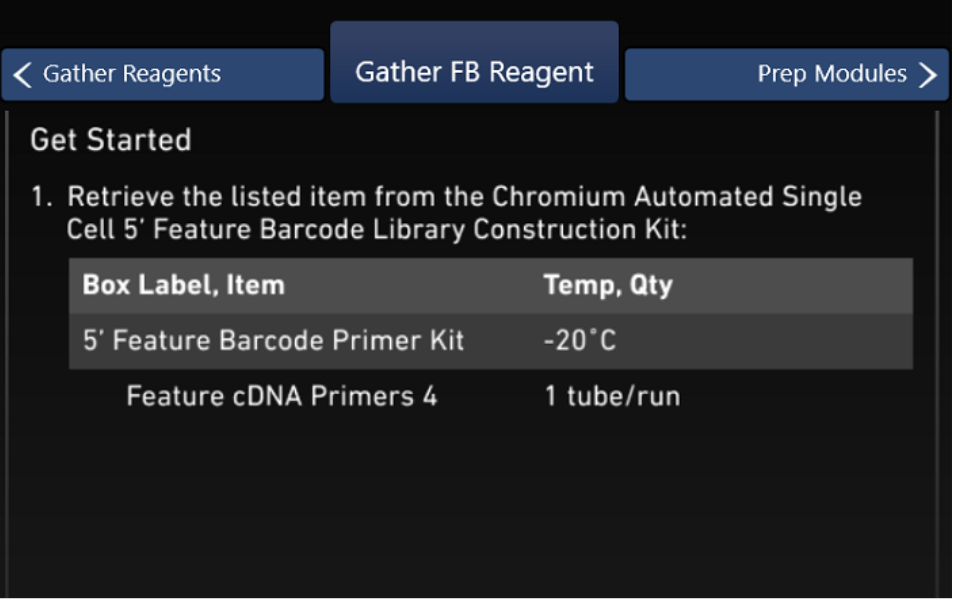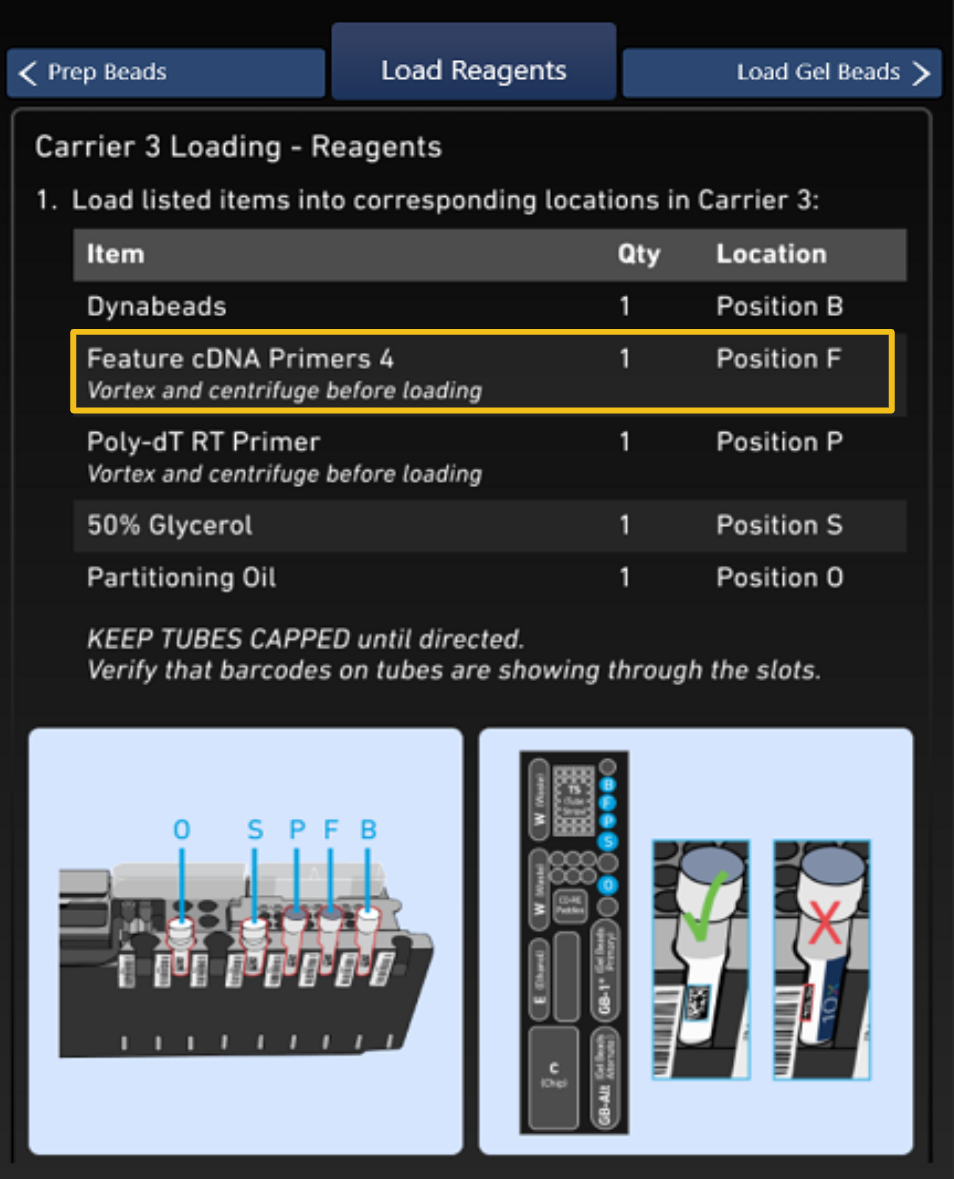 Products: Chromium Connect