Question: What is the expected size of my 5' CRISPR library?
Answer: The 5' CRISPR Screening final library will vary in size depending on the guide design. We expect to observe a single, narrow peak at ~270bp in CRISPR Screening libraries generated from guides using our 5' Immune Profiling or 5' HT Immune Profiling with CRISPR Screening protocols (as shown below).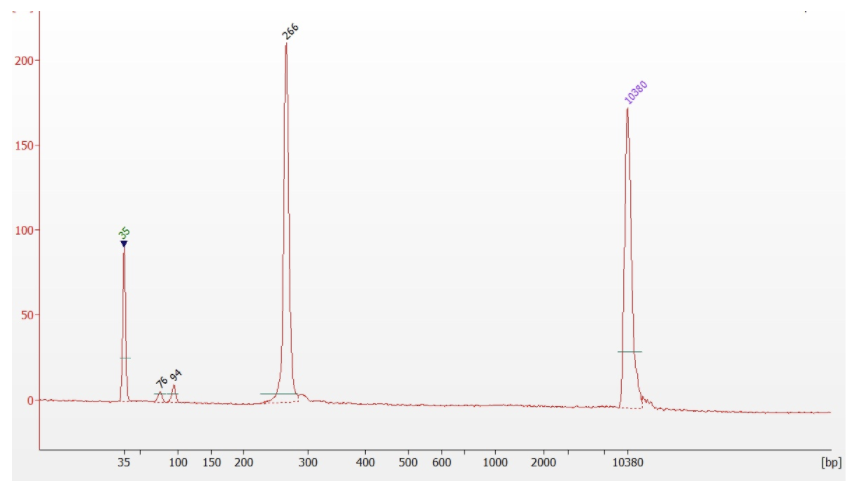 The library size can vary slightly depending on the guide of interest (~270-300 bp peak). Unlike the 3' CRISPR Screening assay, where multiple peaks are observed when sgRNA abundance is low, in 5' CRISPR Screening, we do not anticipate a final library will be formed when guide expression is very low or is not expressed in many cells.
Product: Single Cell Immune Profiling