Question: I don't have a desiccator, what can I use instead?
Answer: For Visium, after the Slide has been dried at 42°C for 3 hours, it should be stored in a desiccator (such as Bel-Art Secador 4.0 Desiccator Auto-Desiccator Amber Cabinet) at room temperature for at least 12 hours to remove moisture.
If you don't have access to a desiccator, a slide mailer or 50 ml falcon tube (that can stand upright) with desiccant packets can be used instead. The slide mailer or falcon tube should be protected from sun/light and sealed tightly. If you're uncertain about how tightly the container can seal, you can place the slide mailer/tube in a sealable plastic bag.

For Xenium In Situ Gene Expression, slides with FFPE tissue can be stored in a bell desiccator or falcon tube with desiccant packet for up to 5 days. For long-term storage, more than 5 days, we recommend a desiccator cabinet. Long-term storage in a falcon tube may negatively impact assay performance.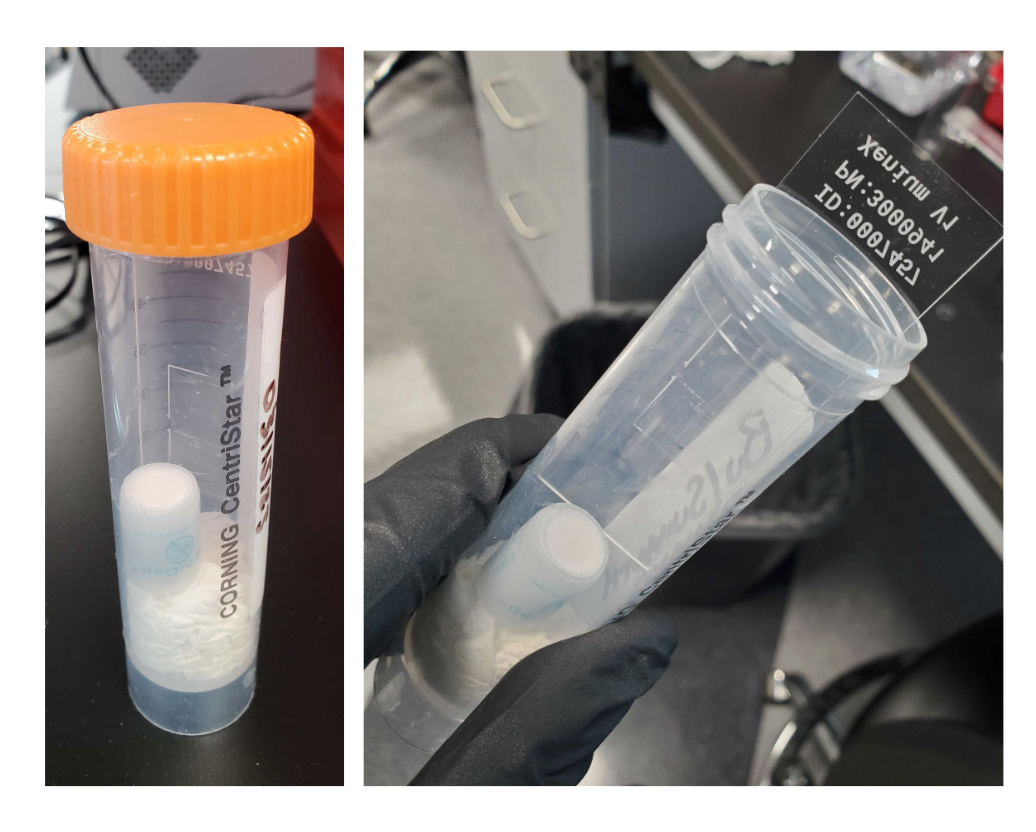 Products: Visium for FFPE, Visium CytAssist for FFPE, Xenium In Situ Gene Expression