Question: I'm having trouble accurately counting nuclei. What can I do?
Answer: Nuclei can be tricky to count due to their small size, which can be further exacerbated if a lot of cellular debris is present. The use of a nucleic acid staining fluorescent dye may help improve nuclei counting accuracy as only nucleic acids will be stained and not debris. Note that the use of a fluorescent dye requires an automated counter with fluorescent capabilities or a fluorescent microscope.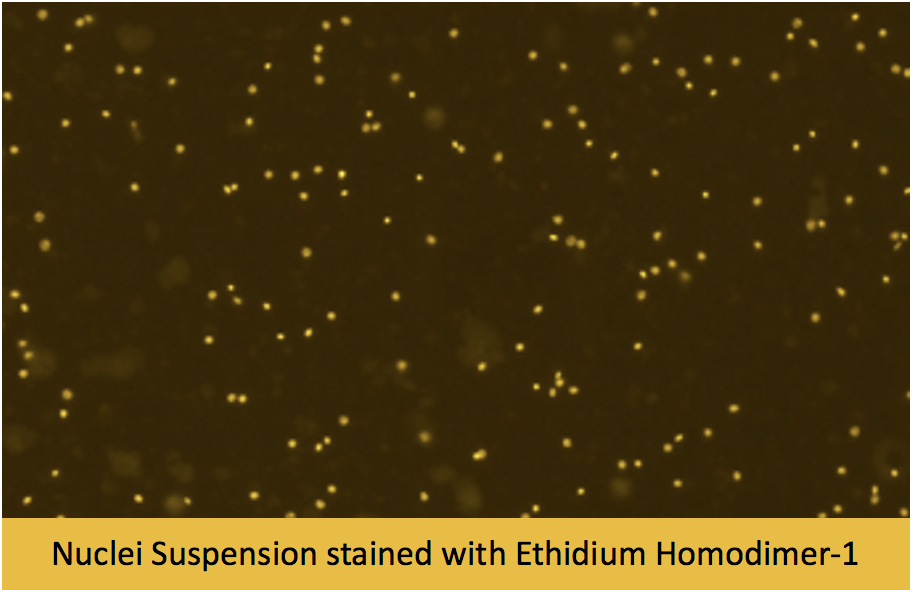 Recommended dyes for counting:
Ethidium homodimer-1: Only nuclei are stained. Live cells and debris are unstained
AO/PI: Acridine orange (AO) stain all cells; propidium iodide (PI) stains dead cells (i.e., nuclei), cell debris should not be stained
It may be possible to use other nuclear staining dyes for counting
Note that some nucleic staining dyes, may affect chromatin structure and are not recommended for ATAC assays. See: Can I sort nuclei for Single Cell ATAC sequencing?
Products: Single Cell ATAC, Single Cell Gene Expression, Single Cell Multiome ATAC+GEX