Question: Why does my ATAC trace only have 1 peak?
Answer: A representative trace for an ATAC library can be found in the Chromium Single Cell ATAC Reagent Kits User Guide.
The peaks of the final trace are indicative of the periodicity of the chromatin structure and show nucleosome-free, mononucleosome, dinucleosome and multinucleosome fragments. See: What are the peaks present in my ATAC library trace?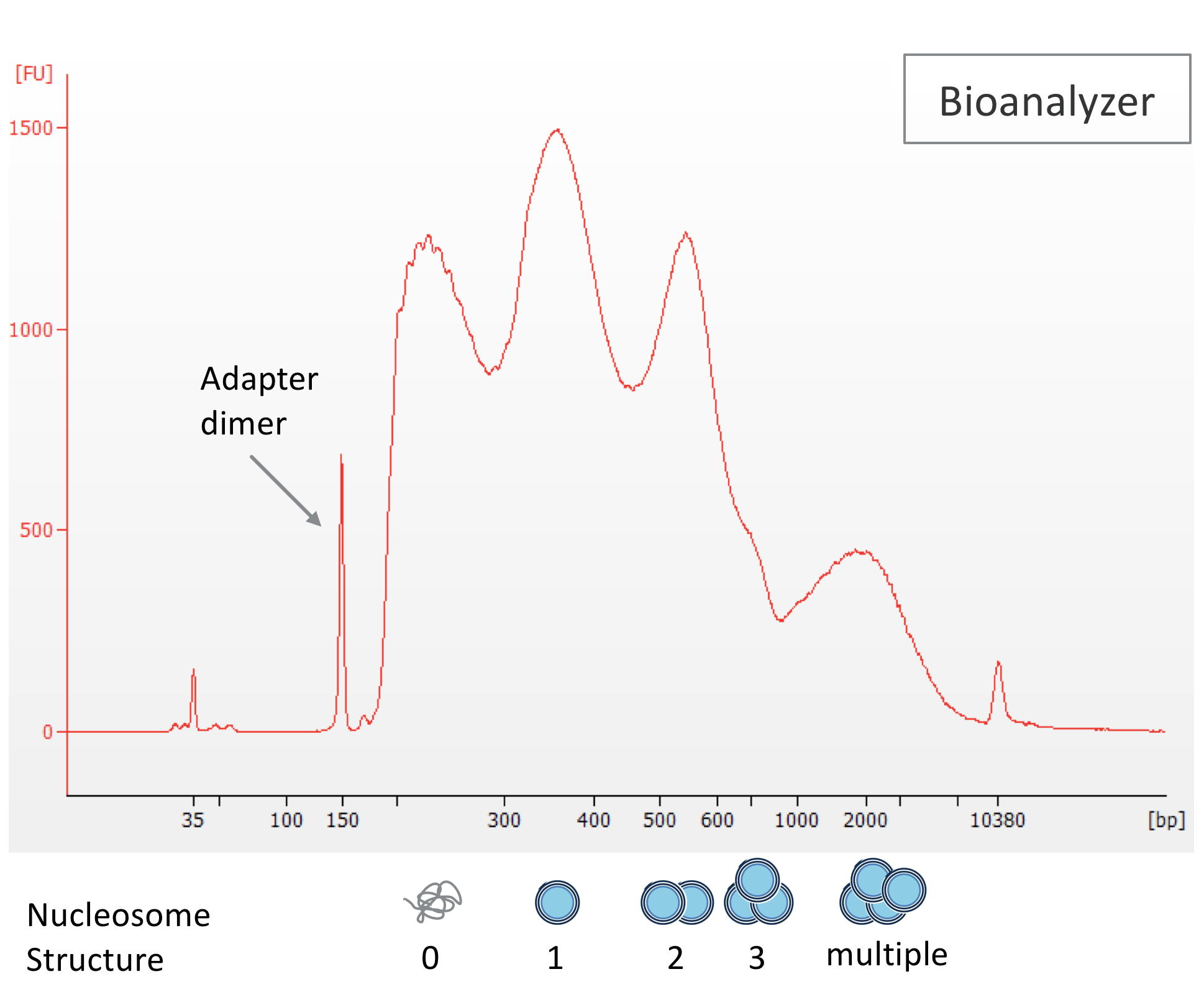 If only 1 peak is observed, this can be either due to sample quality or workflow issues.
Genomic DNA: When the sample has lost all chromatin structure and is completely open, nucleosome-free fragments will make up the majority of the products recovered. Below is an example of a PBMC suspension spiked with genomic DNA. Additional cleanup steps or optimization may be necessary for these samples. Sequencing is not recommended for such samples.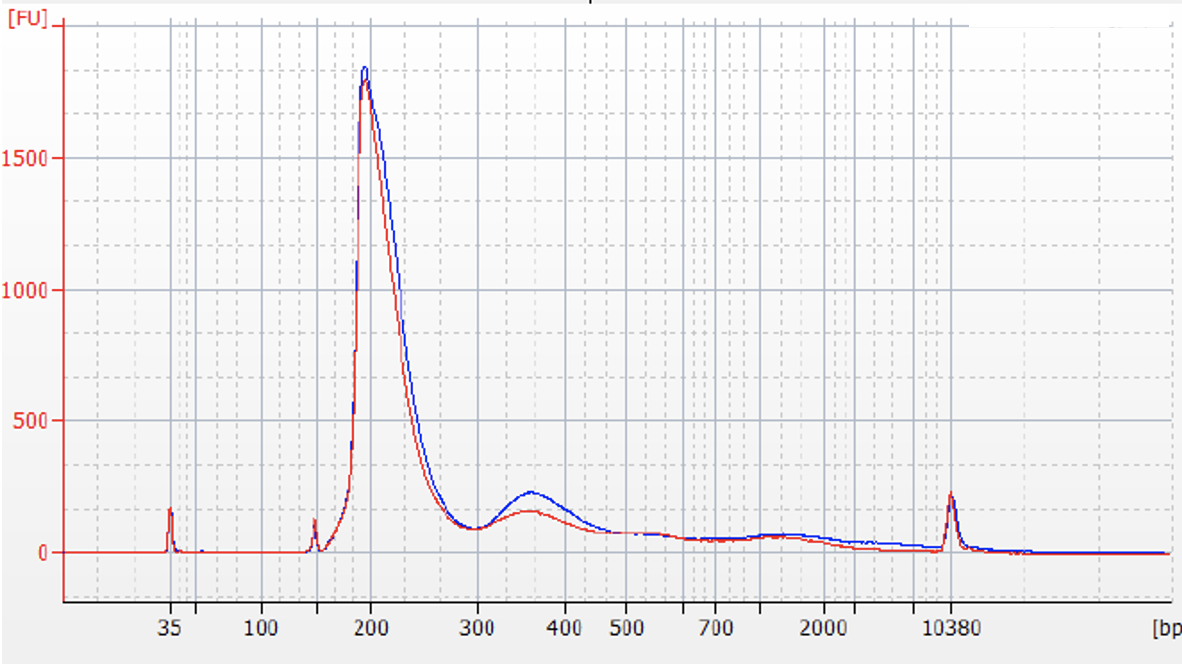 Single-sided SPRI bead selection: If the SPRI-bead cleanup protocol is not followed correctly, and only the first cleanup (0.4X SPRI) is performed post SI-PCR, the bead-bound fraction will retain only large fragments. Sequencing is not recommended for such samples.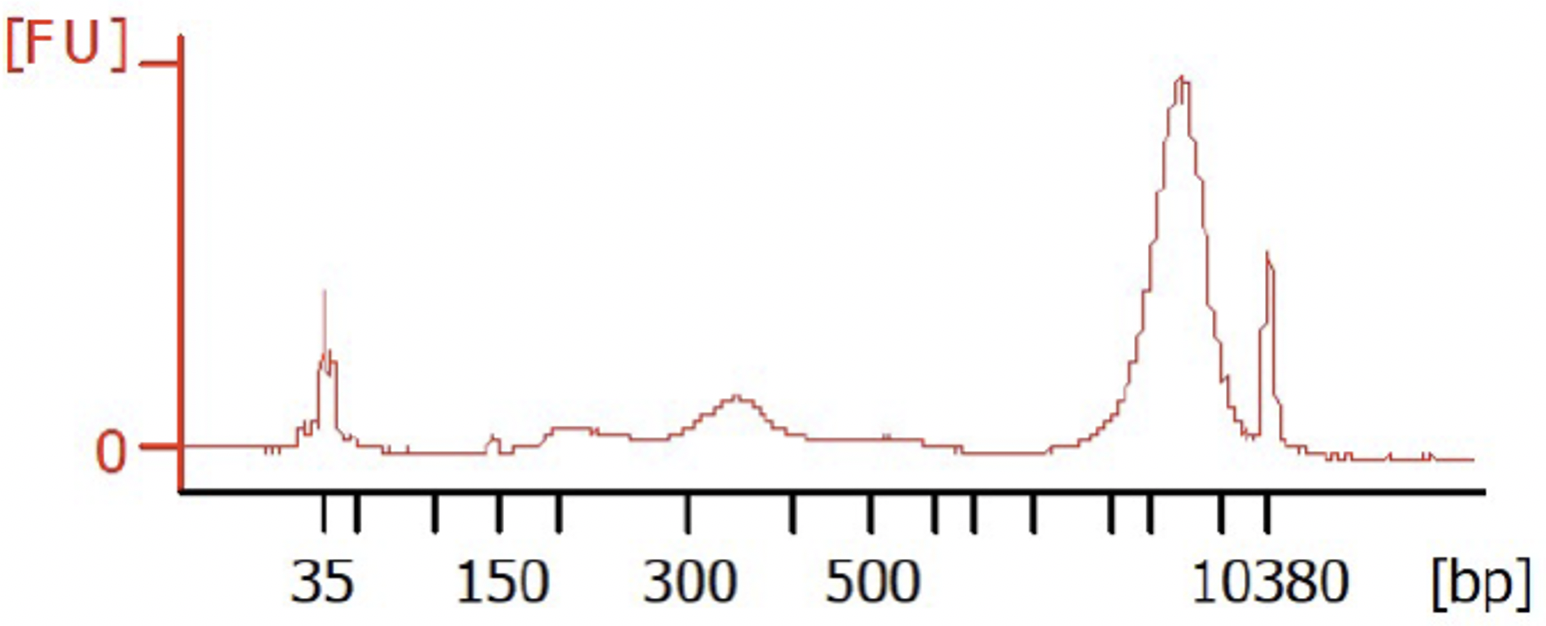 The presence of a single peak in ATAC libraries requires further sample prep optimization or clarification on workflow steps. Please contact 10x Genomics Support for further advice.
Products: Single Cell ATAC