Question: Is there detectable mRNA transcript mislocalization under the tissue with Visium for fresh-frozen?
Answer: Following the Visium protocol, we have not observed abundant transcript mislocalization between spots covered with tissue. We believe the tissue itself is physically inhibiting the mislocalization.
Using mouse olfactory bulb coronal sections, we assessed UMI counts from four localized genes (Figure 1). The transcripts from NRGN, PENK, PCP4, KCNH3 are highly enriched in the granule cell layer (GCL, Figure 2) and the mitral cell layer (MCL, Figure 2), which match their known expression patterns (see reference 1-4).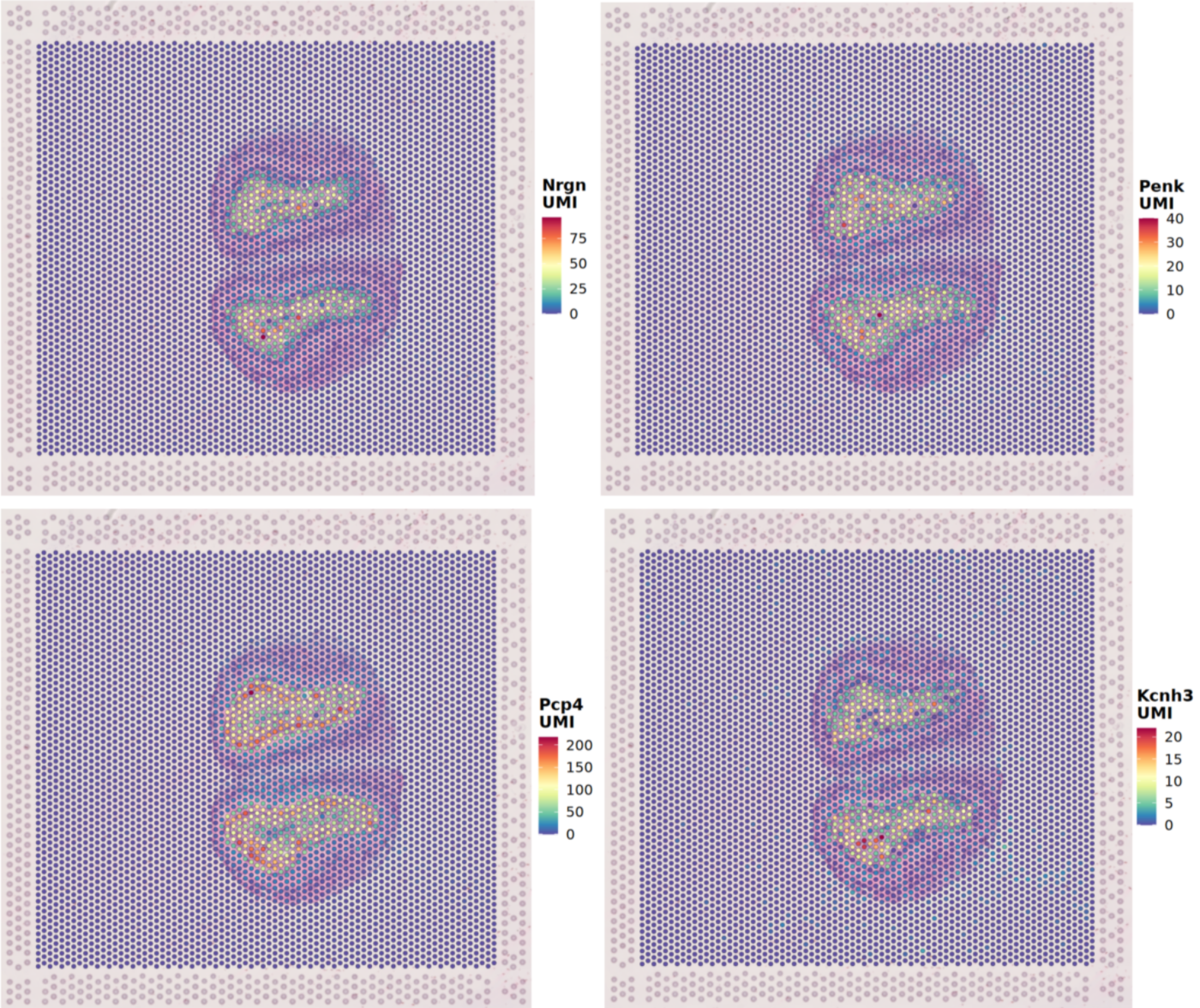 Figure 1. UMI counts from localized genes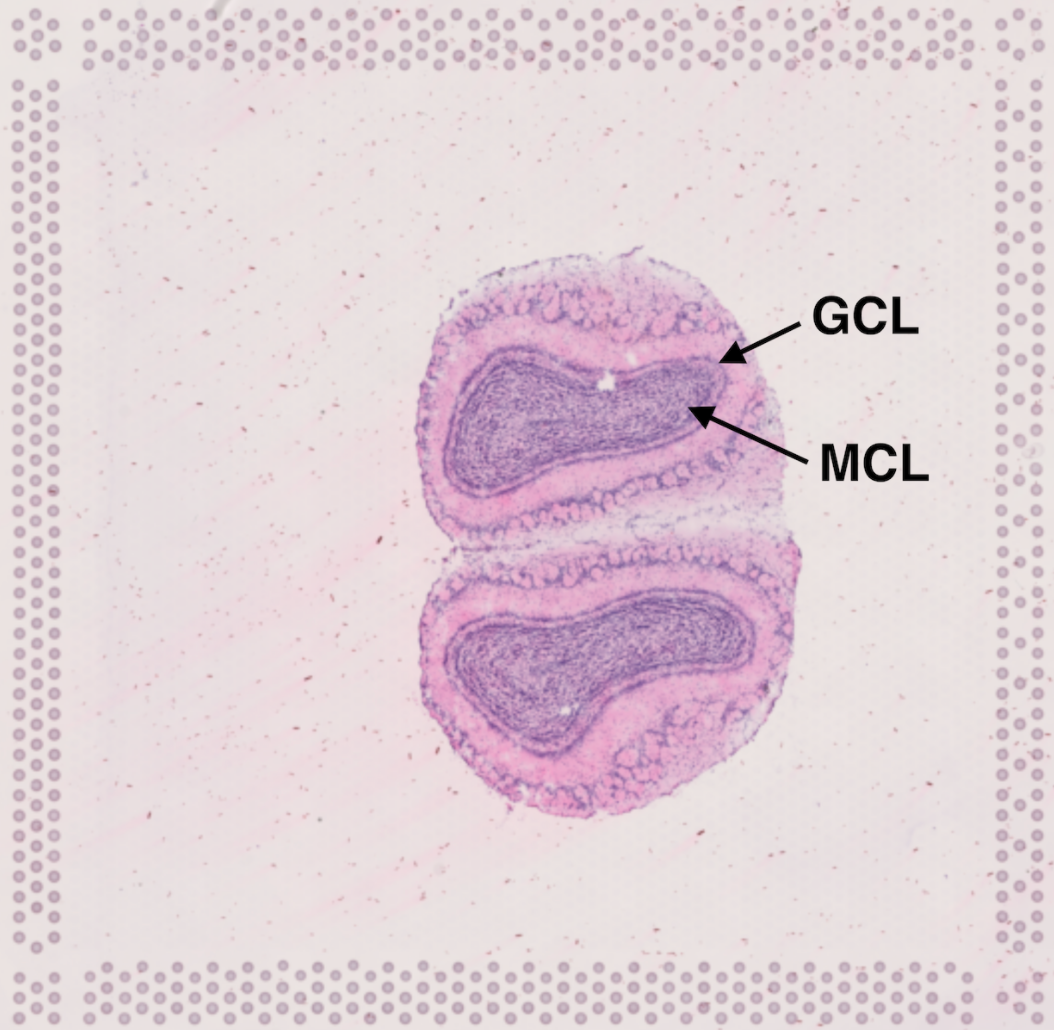 Figure 2. H&E staining of mouse olfactory bulb
It is common to see transcripts captured by spots outside the tissue section due to lateral diffusion from the tissue. The rate of transcript mislocalization outside the tissue section will be affected by tissue type, the embedding medium used (e.g., using something other than OCT), and the freezing method. Below is the UMI counts heat map (in log scale), including all transcripts from the same mouse olfactory bulb section (Figure 3).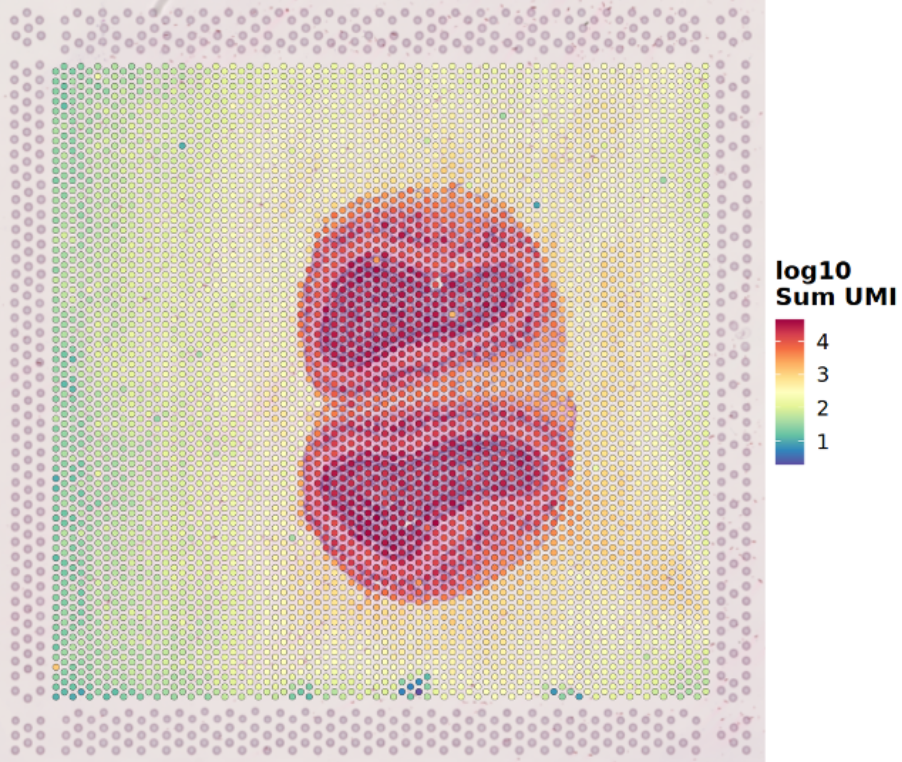 Figure 3. total UMI counts in log scale
The Space Ranger pipeline excludes spots not covered by tissue by default, so transcripts assigned to spots outside the tissue section will not affect downstream analysis. If spots outside the tissue were selected using the Loupe manual aligner or as a failure in automatic tissue selection, transcripts assigned to these spots would then affect the analysis. We do not recommend including spots outside of the tissue in analysis.
Please refer to this mouse MOB public dataset for more information.
Reference:
Product: Visium for fresh frozen