Question: Does the Chromium Connect have a HEPA CAP system filter?
Answer: There is an optional HEPA Clean Air Protection hood filtration system available for purchase. The HEPA CAP system is an efficient alternative for those who require sample processing in a clean, positive-pressure environment. By constantly monitoring the airflow, the system maintains positive pressure whether the front panel is open or closed. Intake fans at the top of the unit pull air in through foam pre-filters to filter out large particles.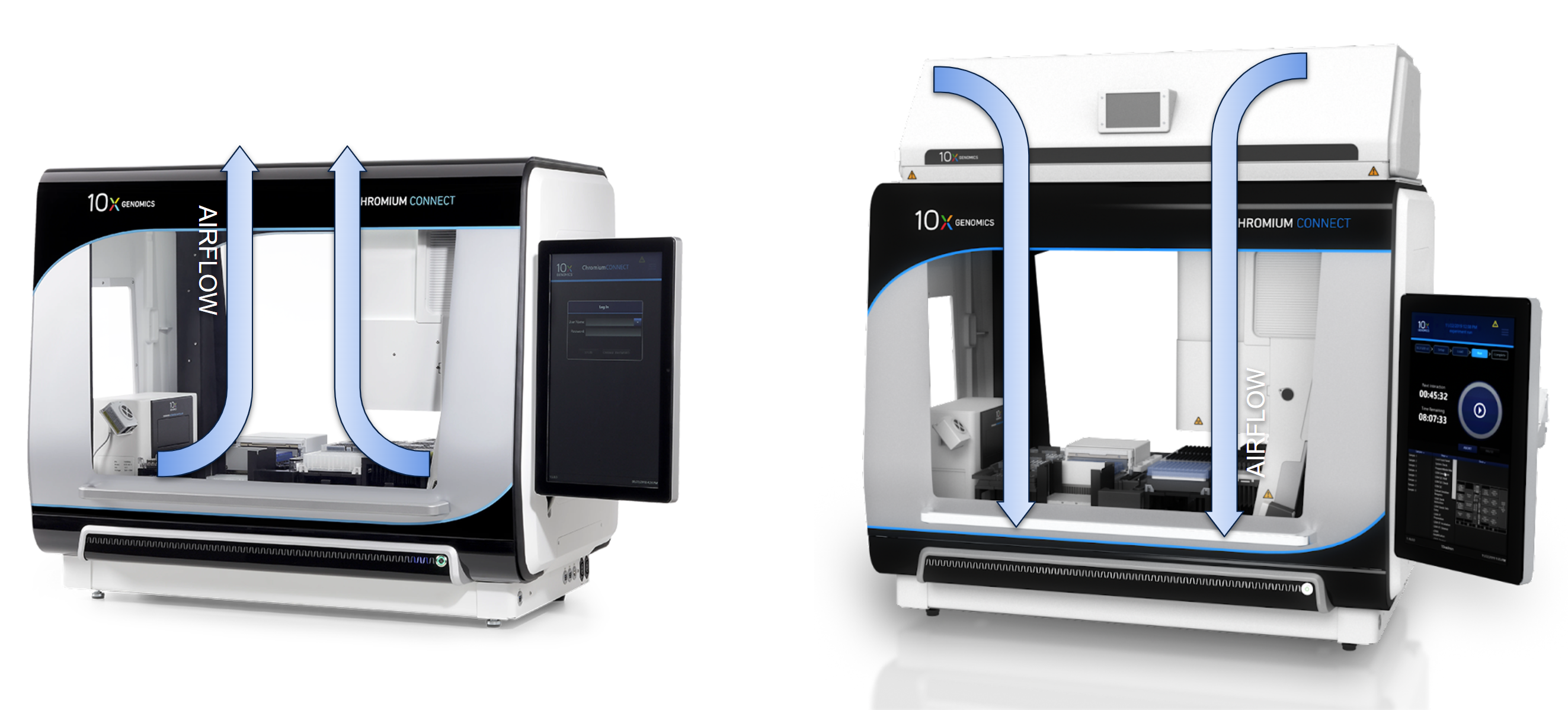 The resulting clean air continuously flows over the work environment, creating positive pressure to prevent unwanted air from entering the enclosure. The HEPA CAP system filter does not increase the biosafety level of the Connect system.

Find more information on this product at: https://bit.ly/2022_HEPA_CAP
Products: Chromium Connect