Question: How can I download older versions of Cell Ranger, Loupe Browser, or other 10x software?
Answer: All major versions of the Rangers (Cell Ranger, Cell Ranger ATAC, Cell Ranger ARC, Space Ranger) and Loupe (Loupe Browser, Loupe V(D)J Browser) are available to download from our support page. By default, the download page contains information pertaining to the latest release.
For other major versions, please hover your mouse over to the bottom right corner of any application downloads page and it will pop-up red menu tabs of different versions. Click on the version of your choice and it will redirect you to the respective page. Please see an example below for downloading Cell Ranger 5.0 for Single Cell Gene Expression.
Step 1: Navigate to the support download page for gene expression.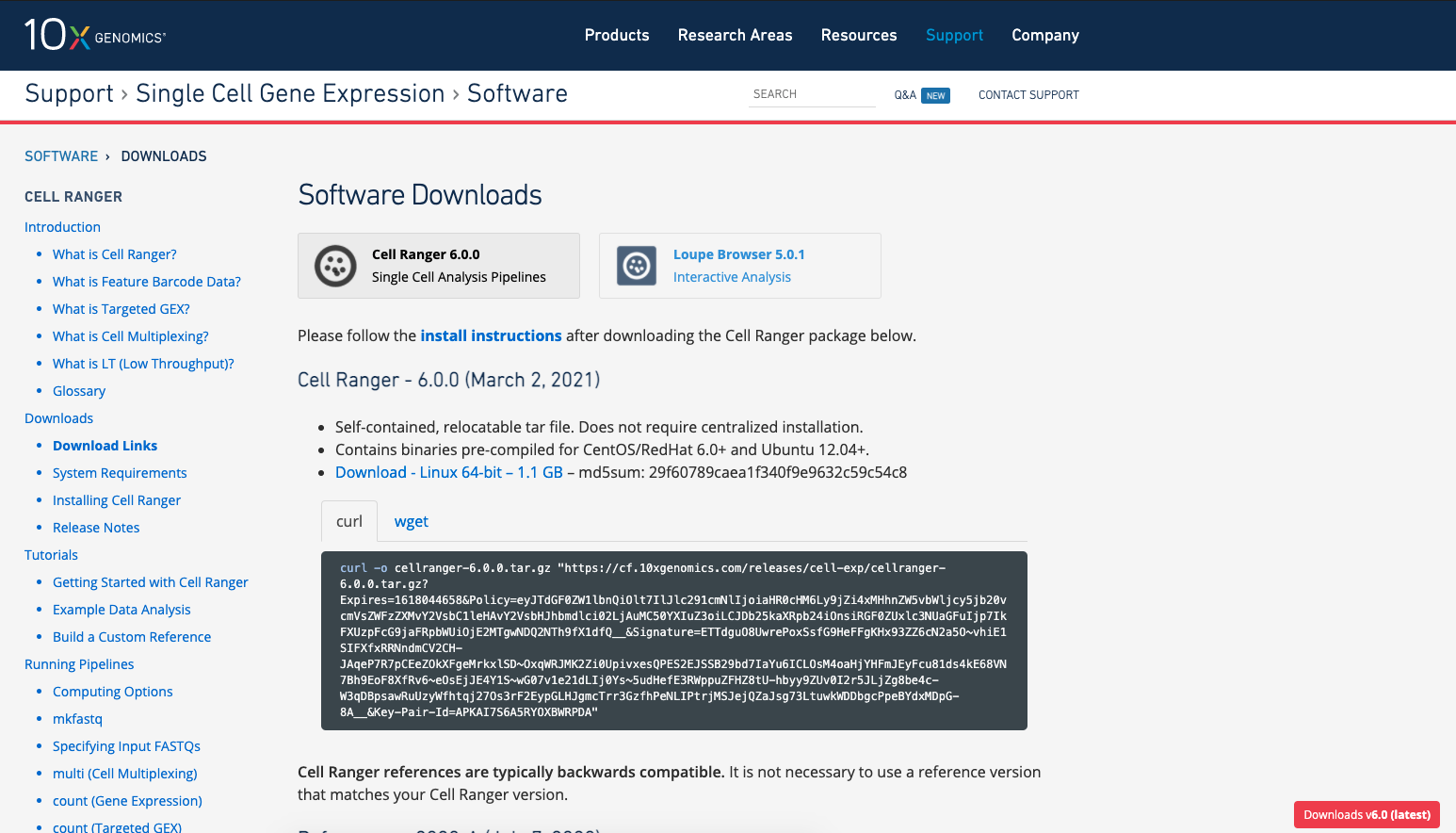 Step 2: Hover on the Downloads v6.1 (latest) tab on the bottom right corner of the page and it will pop-up other version links as red-colored tabs.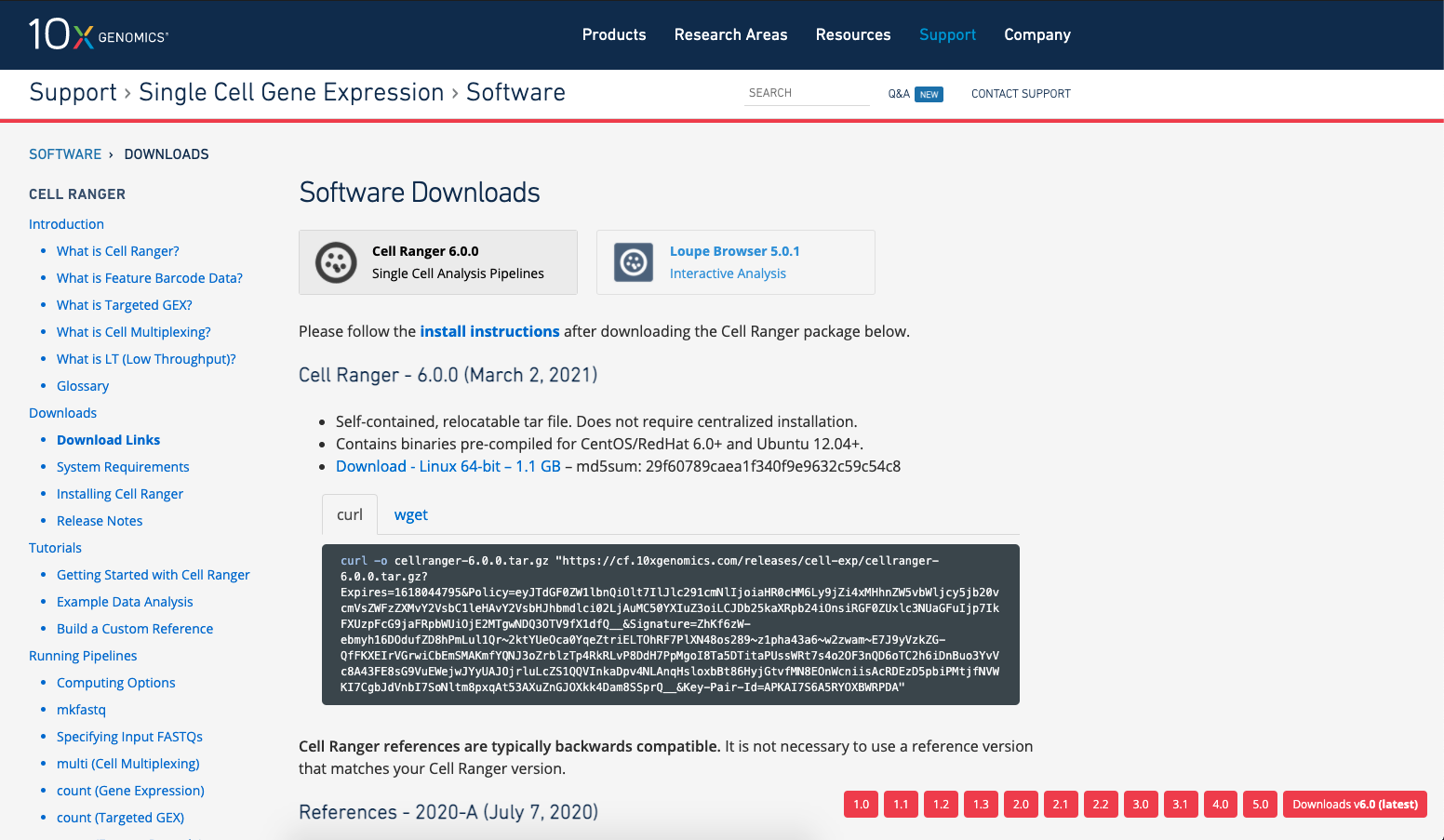 ​
Step 3: Click on the tab to download a specific version. It will redirect to the support page that includes download links. Please see an example below for Cell Ranger v5.0.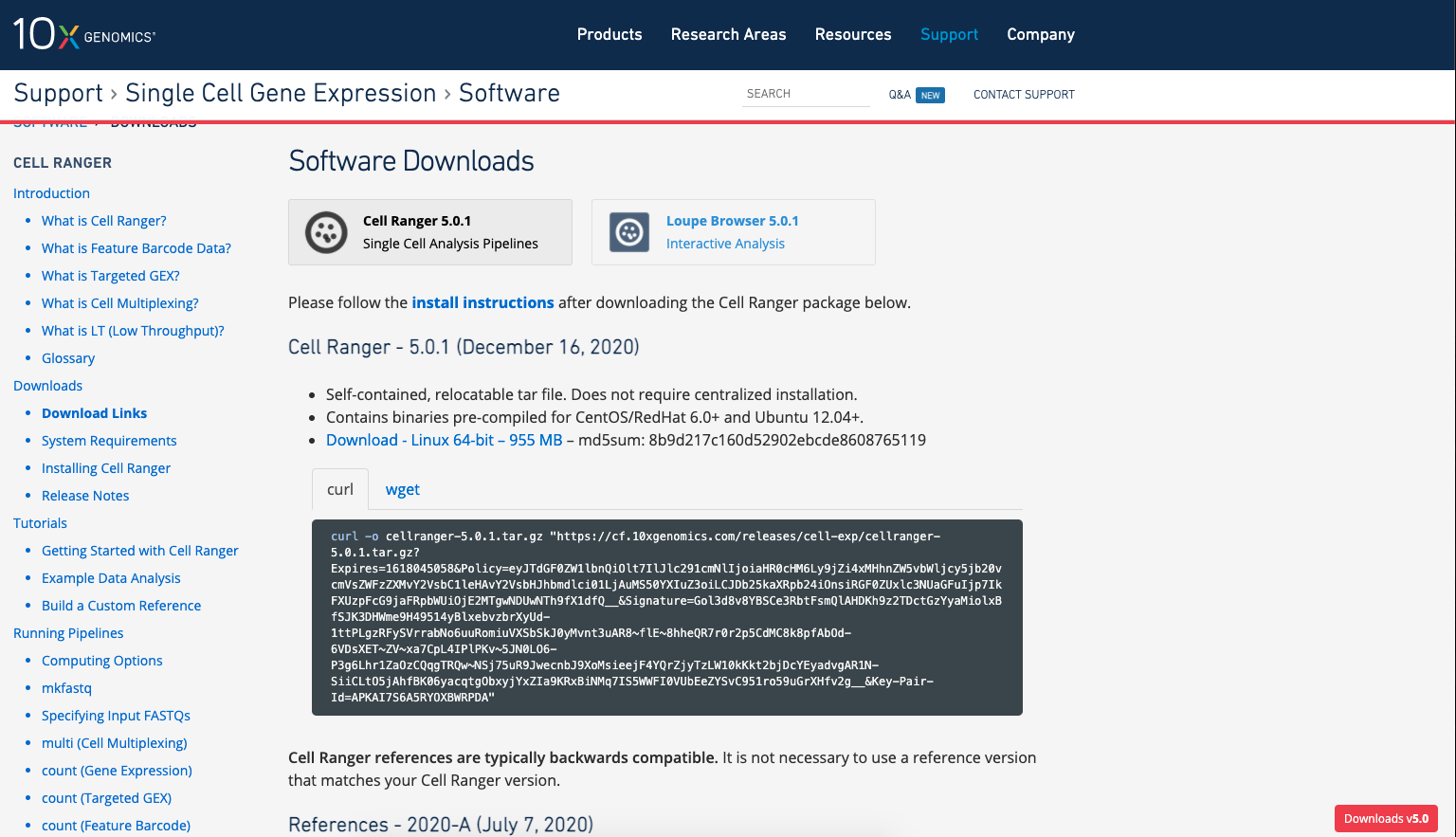 The process can be repeated for other versions, as well as Loupe Browser and Loupe V(D)J Browser. A few quick links to some of the older versions of our software are here: Cell Ranger 5.0.1, Cell Ranger 4.0.0, Cell Ranger 3.1.0, Loupe Browser 5.0, Loupe Browser 4.2, Loupe Browser 4.1, Loupe V(D)J Browser 3.0.

If you need an older version of software that is not available on our support site, please email support@10xgenomics.com.