Question: What does a good Visium Spatial Gene Expression library look like?
Answer: The trace of a good Visium library will appear as a single discrete peak approximating a bell curve 300 to 600bp in size with an average library size of 450bp. You may observe 2 or 3 very small low molecular weight peaks (50 to 150bp size range) which are expected. These are low levels of primer carryover remaining after SPRIselect cleanup. This is normal and does not affect sequencing or application performance.
Example of Visium library traces from Mouse Brain tissue is provided below. Traces can also be found in the Visium Spatial Gene Expression User Guide Appendix.
Bioanalyzer - DNA High Sensitivity Kit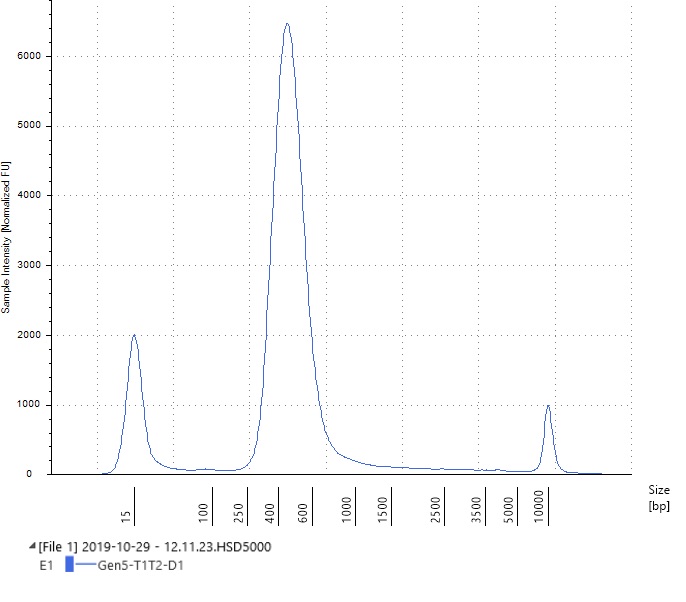 LabChip GX Touch HT - DNA HS Reagent Kit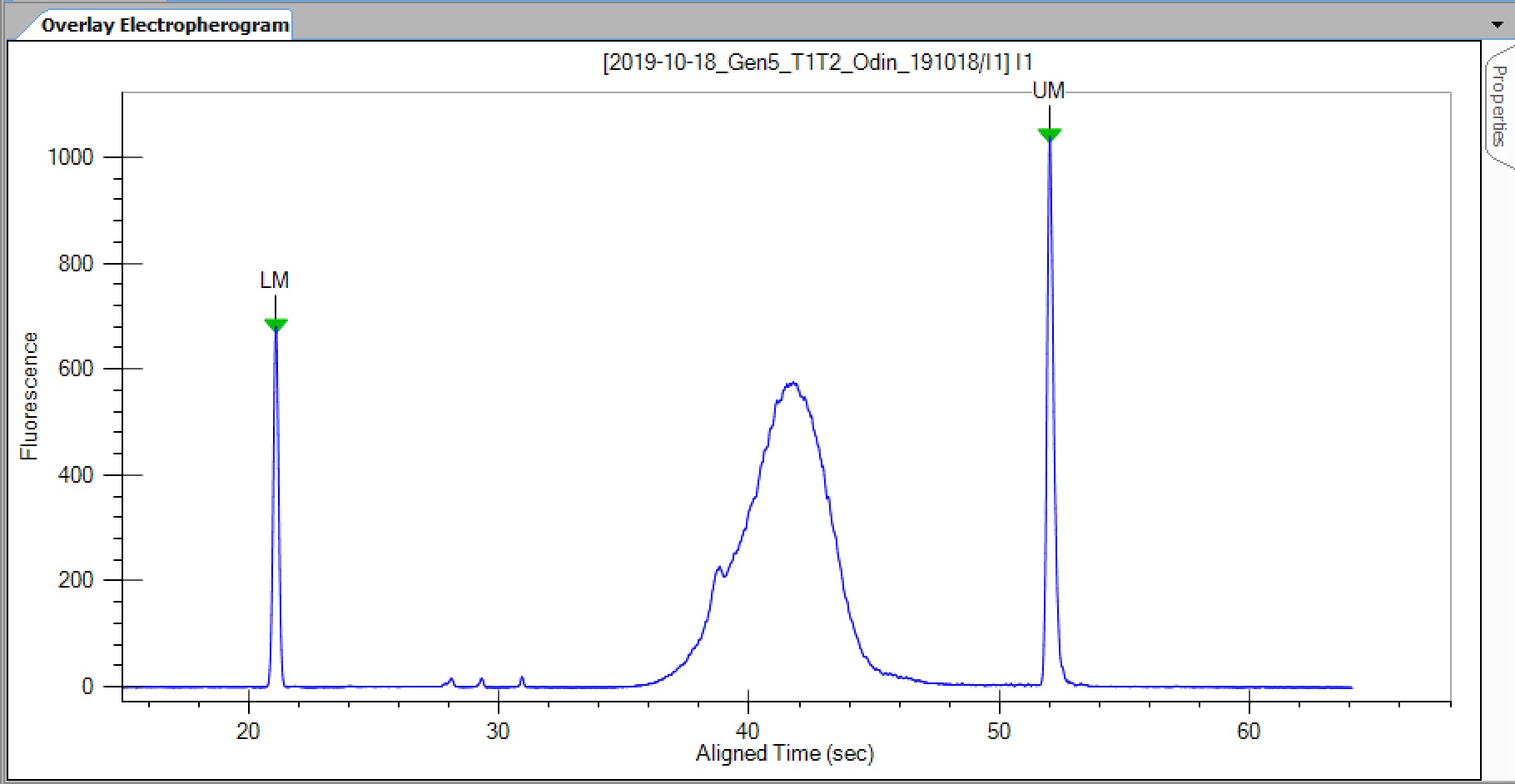 Tapestation - High Sensitivity D5000 Kit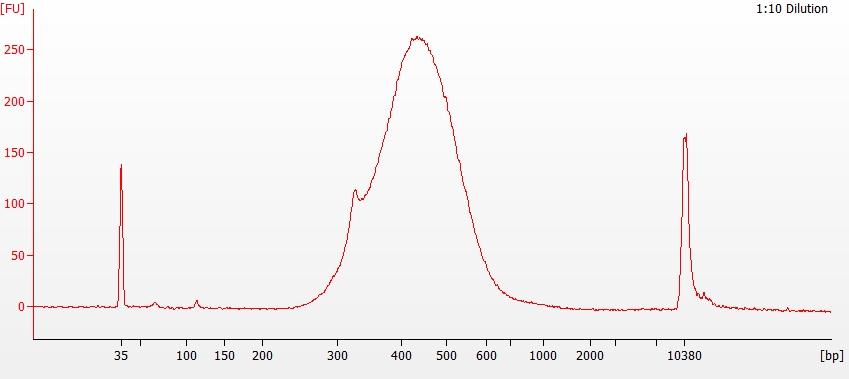 Product: Visium