Question: How many tissue sections can be tested on a Visium slide?
Answer:
a) The Tissue Optimization slide contains 8 capture areas for testing of seven different permeabilization times plus one area to be used for a cDNA synthesis positive control. Please refer to the Tissue Optimization User Guide for recommended tissue section slide arrangement.
b) The Gene Expression slide contains 4 capture areas for running up to 4 tissue sections.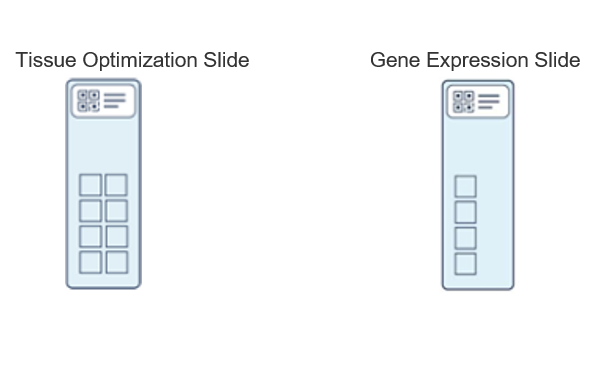 Product: Visium