Question: Can I sequence less than 91bp on Read 2 for Single Cell Gene expression assays?
Answer: For Read 2 in the Gene Expression component of our Single Cell 3' v3 or 5' assays, the recommendation of 91 cycles is a balance between obtaining enough sequence for high mapping rates while also avoiding sequencing into the poly(A) tail. A lower number of cycles (i.e. 75 cycles) can negatively affect the mapping rate of reads to the reference transcriptome.
Sequencing shorter lengths can decrease alignment rates and, depending on the sample, may ultimately require resequencing. Therefore, to ensure high-quality data, we recommend sequencing the full 91bp.
Below is a figure demonstrating that sequencing reads shorter than 91bp reduce the fraction of reads confidently mapped to the transcriptome.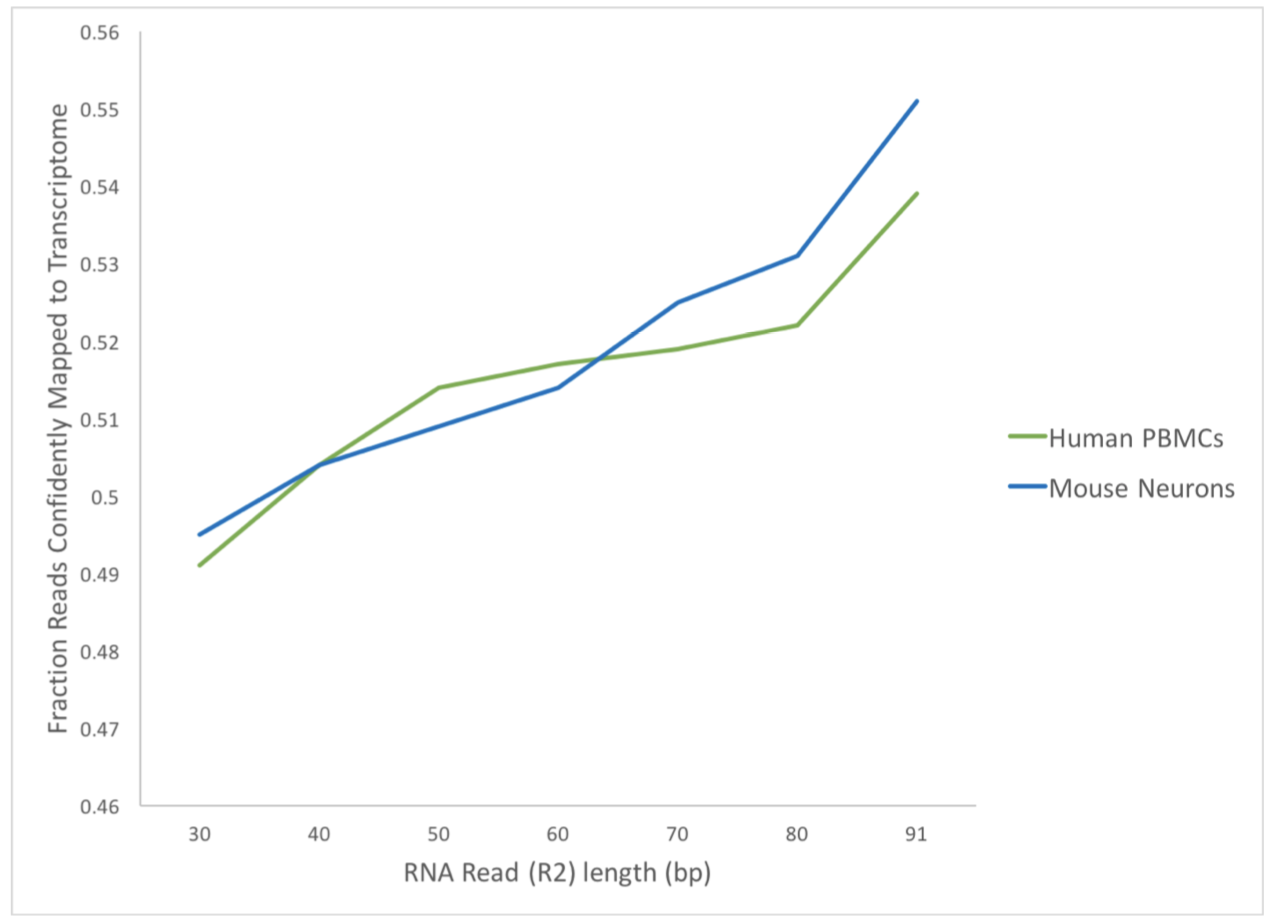 Products: Single Cell Gene Expression, Single Cell Immune Profiling