Questions: What is the difference between V(D)J Enrichment for Human and Mouse?
Answer: The workflow for V(D)J is the same regardless of whether you are working with human or mouse samples.
The target enrichment kits are selected based on the species (human or mouse) and cell type (B-cell or T-cell) as outlined below.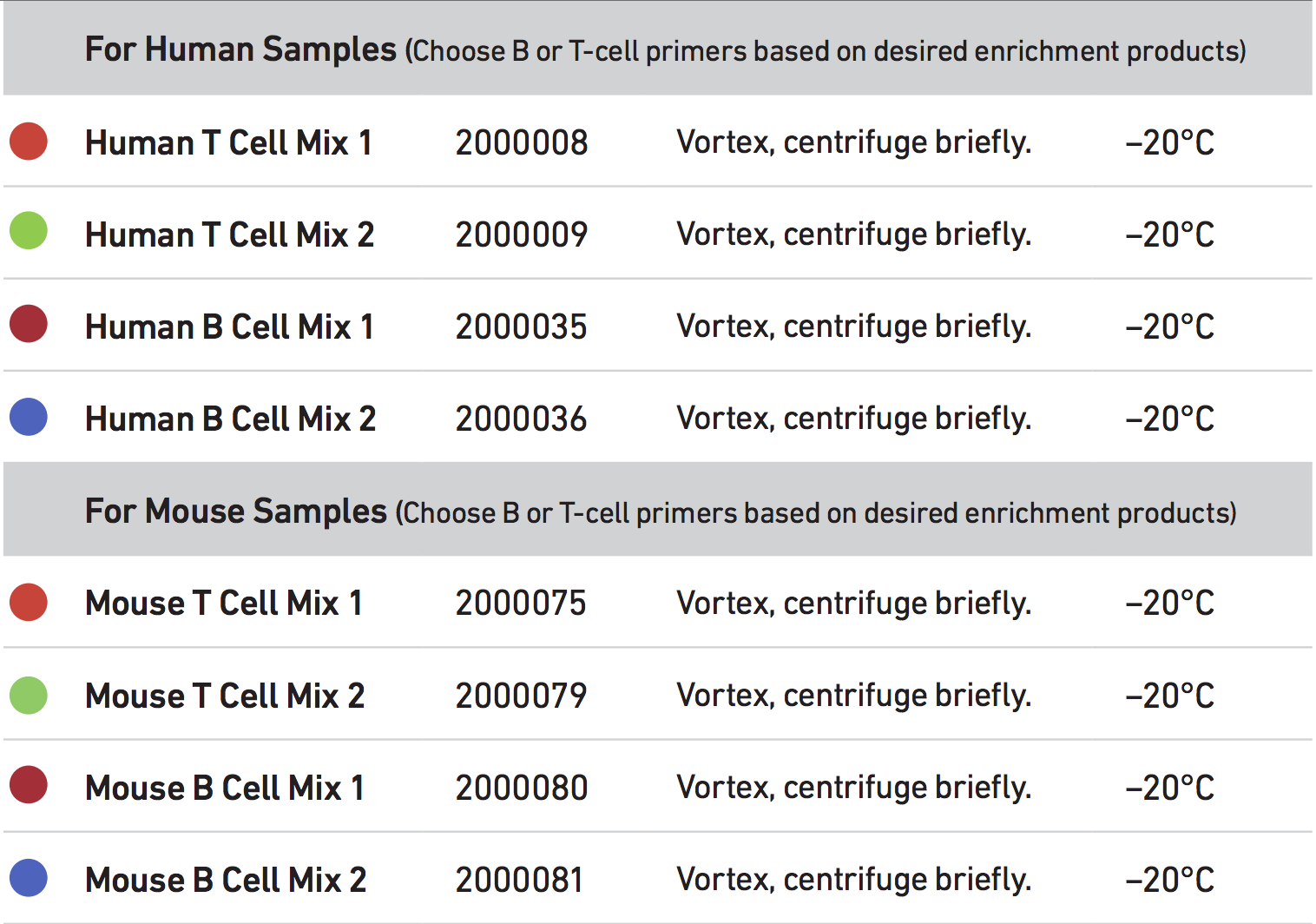 Products: Single Cell Immune Profiling