Question: Which genes are displayed in the Loupe Cell Browser heatmap? How can I export the list of genes displayed?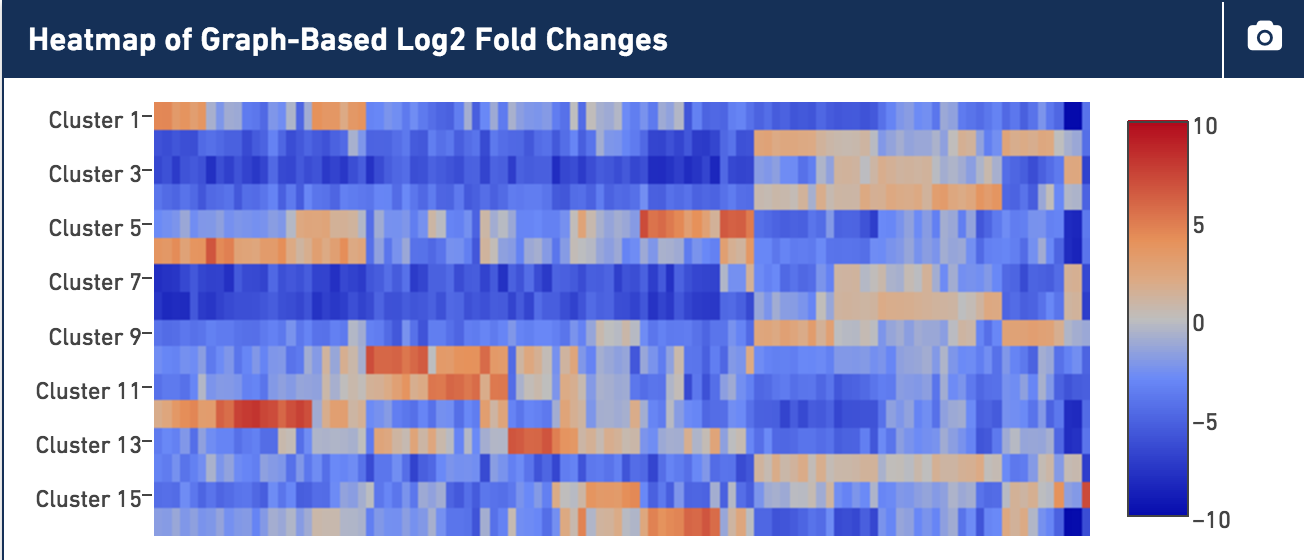 Answer: In Loupe Cell Browser (version 2.0.0), the heatmap is a compact display of a subset of differentially expressed genes per cluster. Specifically, the gene list is the union of the top 120/N upregulated genes for each cluster ranked by log2 fold-change (N=total number of clusters).
The gene names are on the plot when you export the heatmap. However, as of version 2.0.0, there is no 1-click function to export the associated information for the subset of heatmap genes.