Question: Can IgA1 and IgA2 be detected in the Single Cell V(D)J assay?
Answer: Yes, the Cell Ranger algorithm is able to distinguish between IGHA1 and IGHA2. As seen in one of our public datasets below (NSCLC B cells), both IGHA1 and IGHA2 genes are annotated.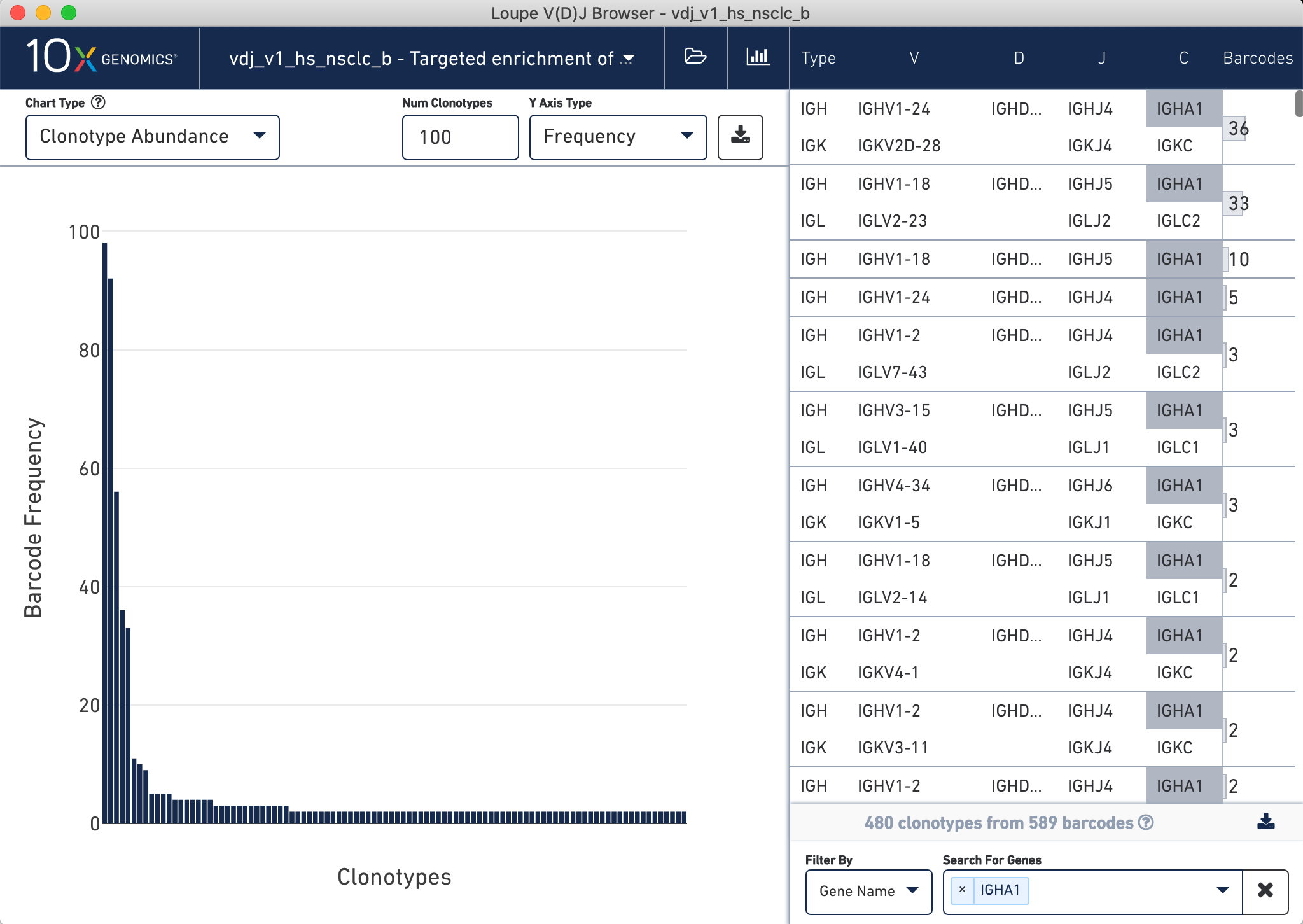 In general, since de-novo assembly of the transcripts is performed, even small differences between transcripts will be detected.
Products: Single Cell Immune Profiling