Question: What is the maximum number of cells that can be profiled?
Answer: In each 10x Single Cell 3' or VDJ library, it is possible to target up to 10,000 cells. We do not recommend targeting more than 10,000 cells per library because this increases the likelihood of the sample clogging the microfluidic channel in the chip. Note that each chip can process eight libraries in parallel, allowing one to target up to 80,000 cells per chip.
An important consideration when deciding how many cells to target is the multiplet rate, or the chance that you have more than one cell per GEM. The multiplet rate increases linearly with the number of cells loaded: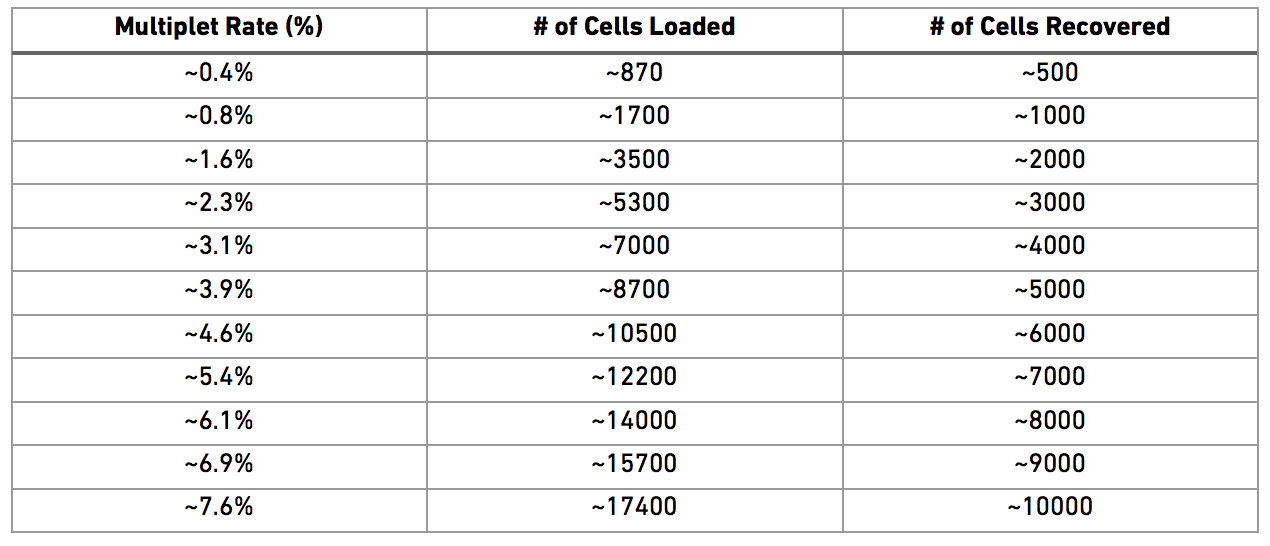 You can control the multiplet rate by adjusting the number of cells that are loaded, and consequently, the number of cells that are recovered.
Products: Single Cell 3', VDJ