Question: What is the difference between a phase set in the Long Ranger VCF and a phase block in the Loupe Browser?
Answer: Phase sets and phase blocks both start with a heterozygous variant. The difference is in where they end. They both continue until they reach a heterozygous variant that cannot be reliably phased with the previous heterozygous variant. At this point the phase block ends with the last reliably phased heterozygous variant. (Reliable is defined as having a phasing quality (PQ tag) greater 23). This creates a gap between phase blocks. By contrast, the phase set continues beyond this up until where the next phase set starts. See the figure below: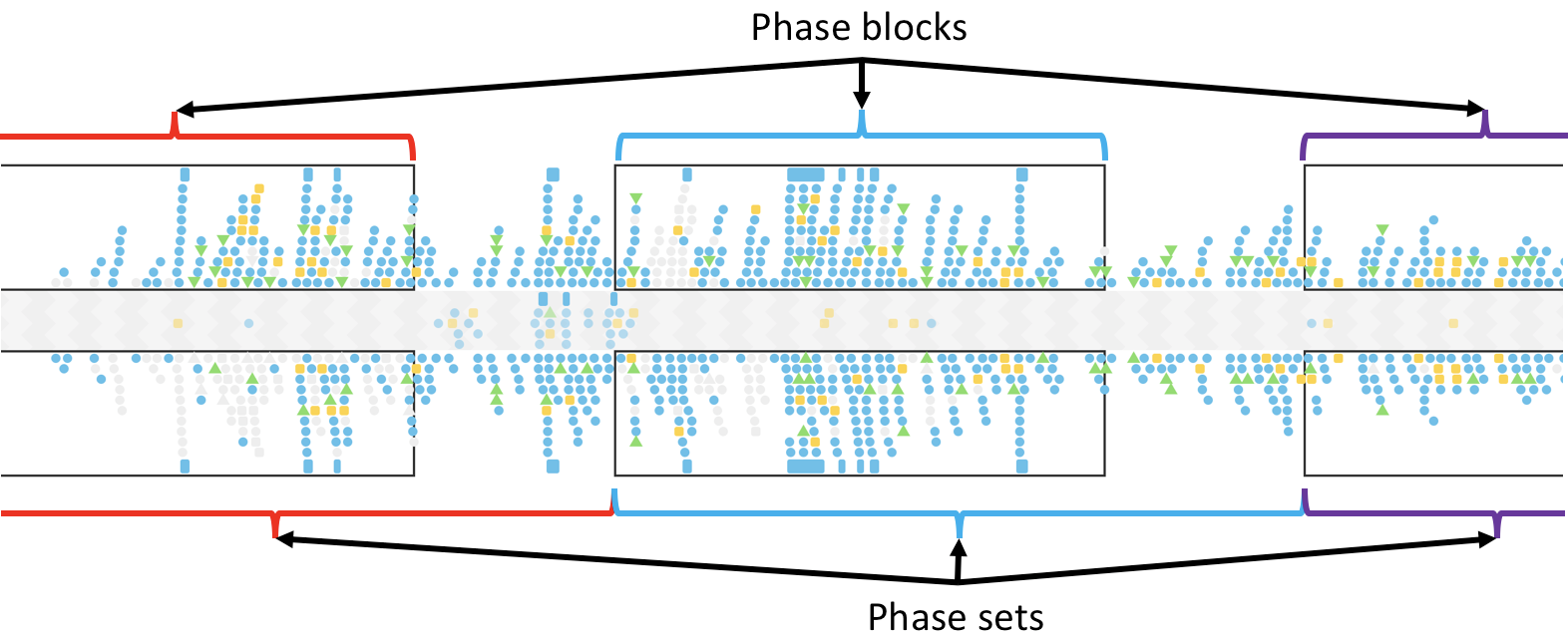 This is an annotated screen shot from the Haplotype view in the Loupe genome browser. The colored shapes represent variants.

The black rectangles mark the phase blocks. The phase sets are not visualized in Loupe, but they can be inferred from the haplotype blocks. Here we can see that phase sets are adjacent while phase blocks have gaps between them.
For more information on the VCF format please consult the VCF documentation.