Question: What is the highest BSA concentration that can be used in the single-cell suspension buffer?
Answer: We recommend cell washing and resuspension in PBS+0.04% BSA (BSA is added primarily to minimize cell losses and aggregation). But higher BSA concentrations (0.1-2% BSA) in the media will not have any adverse effects on workflow or data.
The presence of BSA in the washing and resuspension buffer results in a translucent/opaque rather than clear aqueous phase after breaking the GEMs with Recovery Agent (Figure 1). This is normal and will not impact downstream operations.
We recommend minimizing the volume of the cell resuspension mix added to the RT master mix to minimize the carryover effect (if any).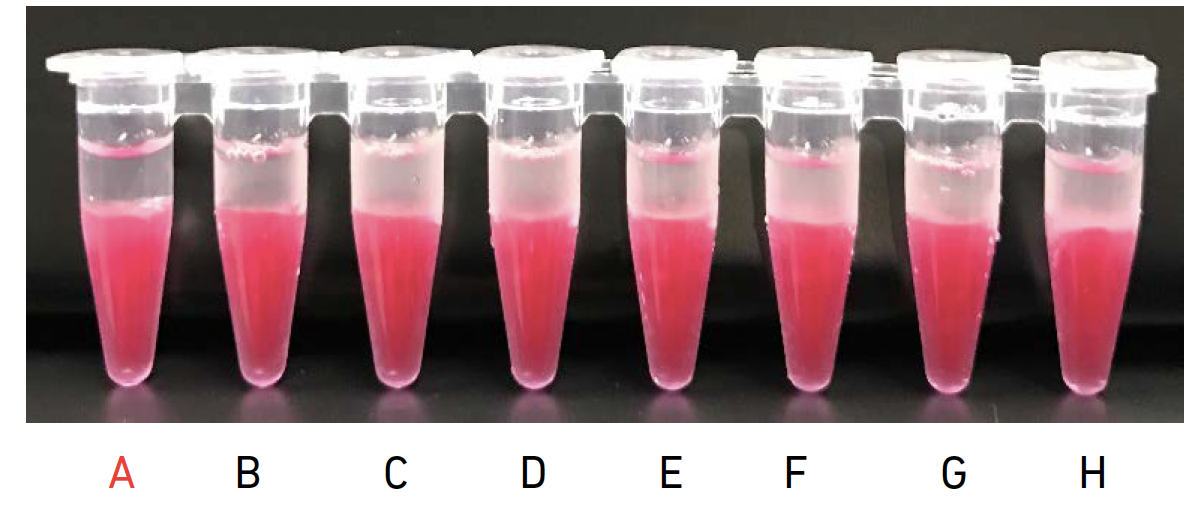 Figure 1. Tube A: Cell sample suspended in 1x PBS + 0.04% BSA - the aqueous phase appears clear. Tube B-H: Cell samples containing different input volumes of cells suspended in 1x PBS + 1.0% BSA - the aqueous phases may appear translucent/opaque.
We recommend PBS + 1% BSA for labeling and washing for use with our Cell Surface Protein labeling protocol or Cell Multiplexing Oligo labeling protocol. We have not tested adding up to 2% BSA for use with these applications, but we would consider it low-risk.
Multiome and ATAC assay exception: BSA may inhibit transposition reaction so we recommend limiting the concentration of BSA in the buffers used in the Multiome and ATAC assays to 1%. Note that the final nuclei resuspension should be done in the dilute nuclei buffer which does not have BSA.
Products: Single Cell Gene Expression, Single Cell Immune Profiling