Question: Which thermal cyclers are supported for use with GEMs?
Answer: Thermal cyclers must support uniform heating of 100 μl emulsion volumes. Thermal cyclers that have been validated by 10x Genomics are: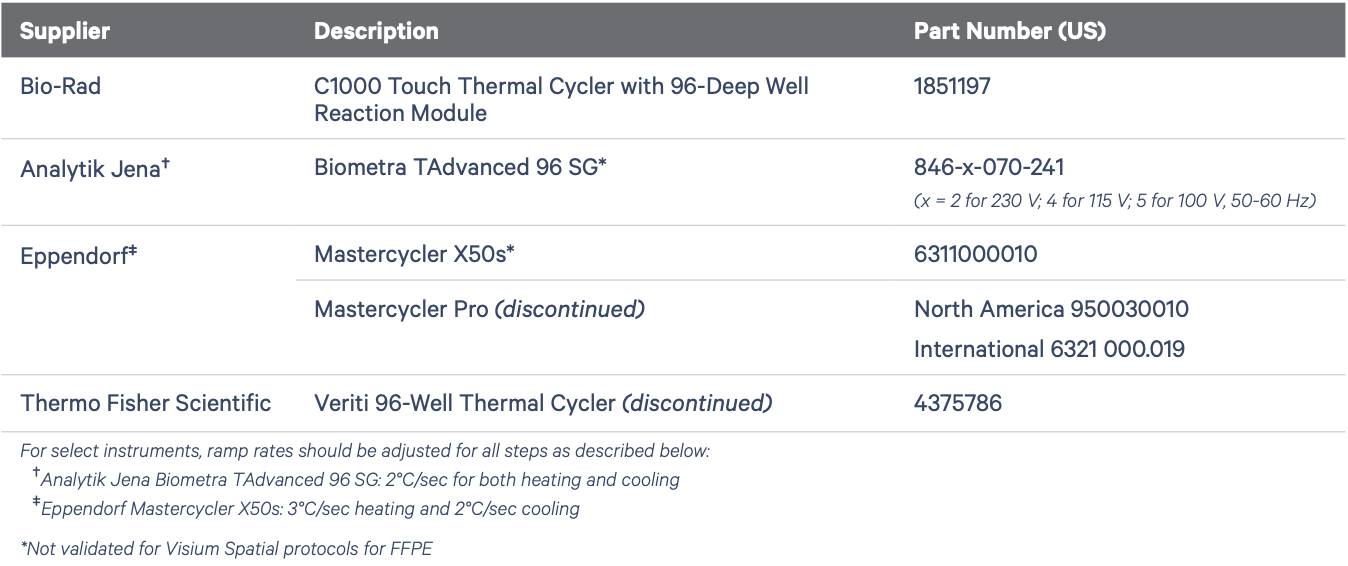 Please note: The Veriti 96-Well Thermal Cycler (4375786) from Thermal Fisher Scientific did not make the final list of validated thermal cyclers for Fixed RNA Profiling assay.
If none of the above models are available, the minimum specifications are required:
The GEM emulsion volumes should be within the capacity of the thermal cycler

The thermal cycler supports uniform temperature cycling

The thermal cycler has a temperature-controlled lid

The thermal cycler should include either a deep-well or a 0.2 ml block configuration
Please check with the thermal cycler manufacturer to ensure the above specifications are met.
Thermal Cycler Recommendations for 10x Genomics Single Cell and Spatial Protocols Technical Note
Products: Single Cell Gene Expression, Single Cell Immune Profiling, Single Cell ATAC, Single Cell Multiome ATAC + GEX, Fixed RNA Profiling Gene Expression