Question: Which thermal cyclers are supported for use with GEMs?
Answer: Thermal cyclers must support uniform heating of 100 μl emulsion volumes. Thermal cyclers that have been validated by 10x Genomics are: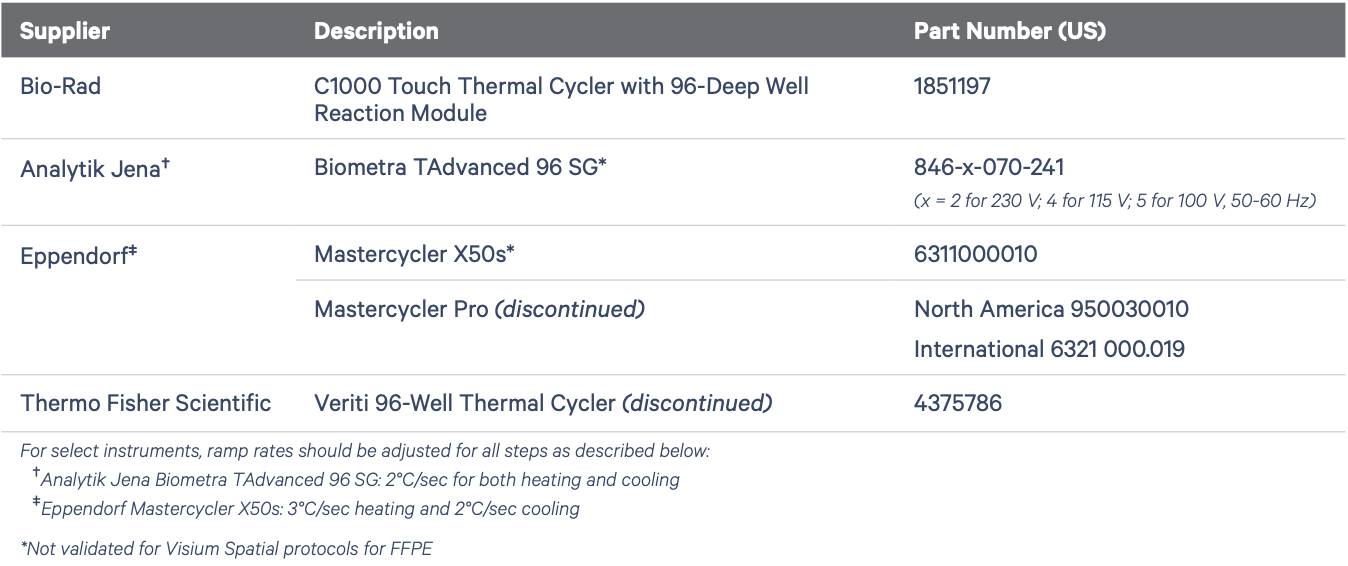 If none of the above models are available, the minimum specifications are required:
The GEM emulsion volumes should be within the capacity of the thermal cycler

The thermal cycler supports uniform temperature cycling

The thermal cycler has a temperature-controlled lid

The thermal cycler should include either a deep-well or a 0.2 ml block configuration
Please check with the thermal cycler manufacturer to ensure the above specifications are met.
Thermal Cycler Recommendations for 10x Genomics Single Cell and Spatial Protocols Technical Note
Products: Single Cell Gene Expression, Single Cell Immune Profiling, Single Cell ATAC, Single Cell Multiome ATAC + GEX, Fixed RNA Profiling Gene Expression