Question: How can I reanalyze my data on 10x Genomics Cloud Analysis?
Answer: It is possible to reanalyze data on cloud analysis in the 10x cloud. This is the equivalent of running the reanalyze pipeline in cellranger.
1. Navigate to the Analyses tab on the UI.
2. Click on the 3 dots at the side of the analysis column.

3. Select the Reanalyze option to enter the specific UI location.

4. Make the appropriate selections for reanalysis and proceed to Run Analysis.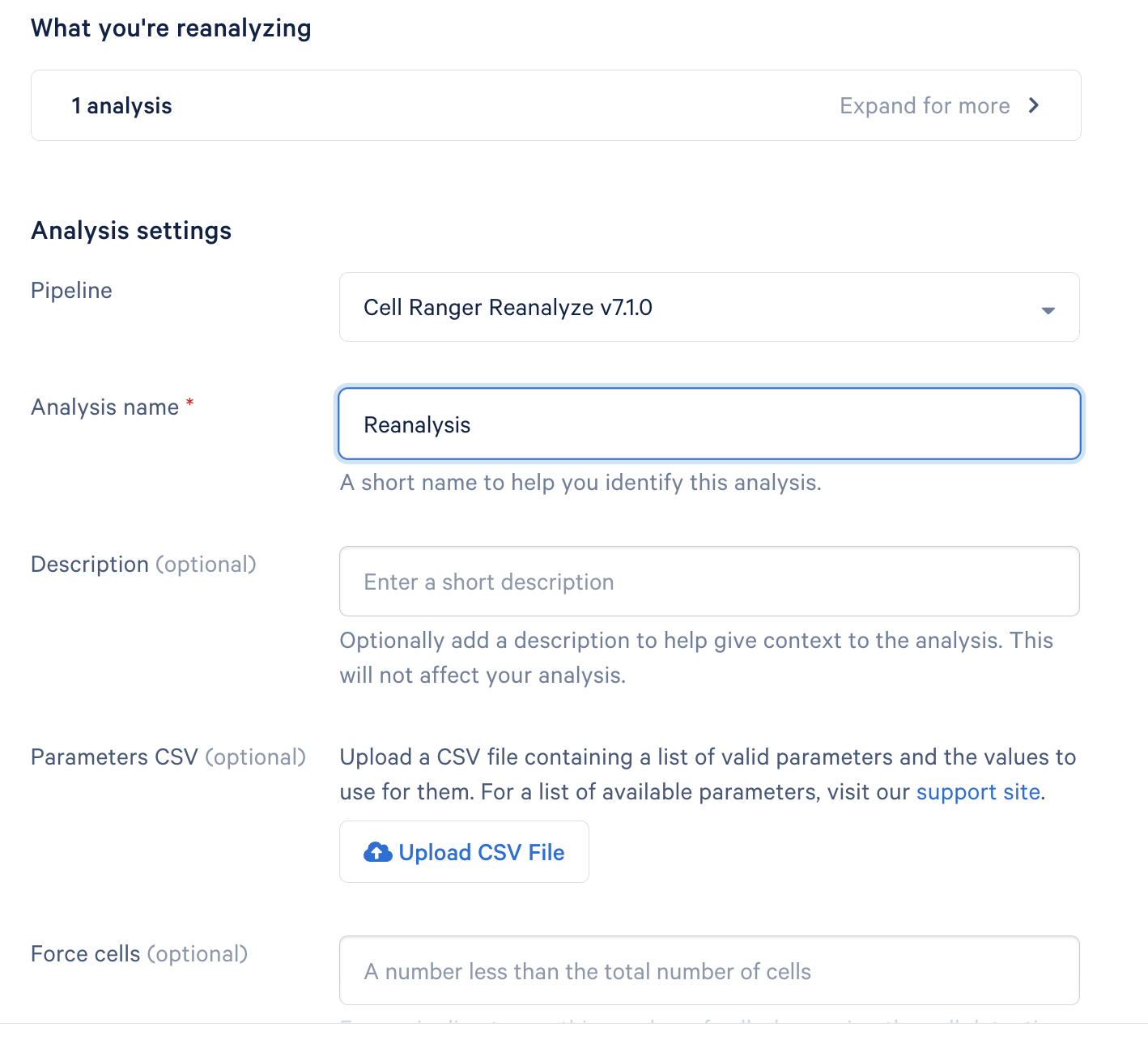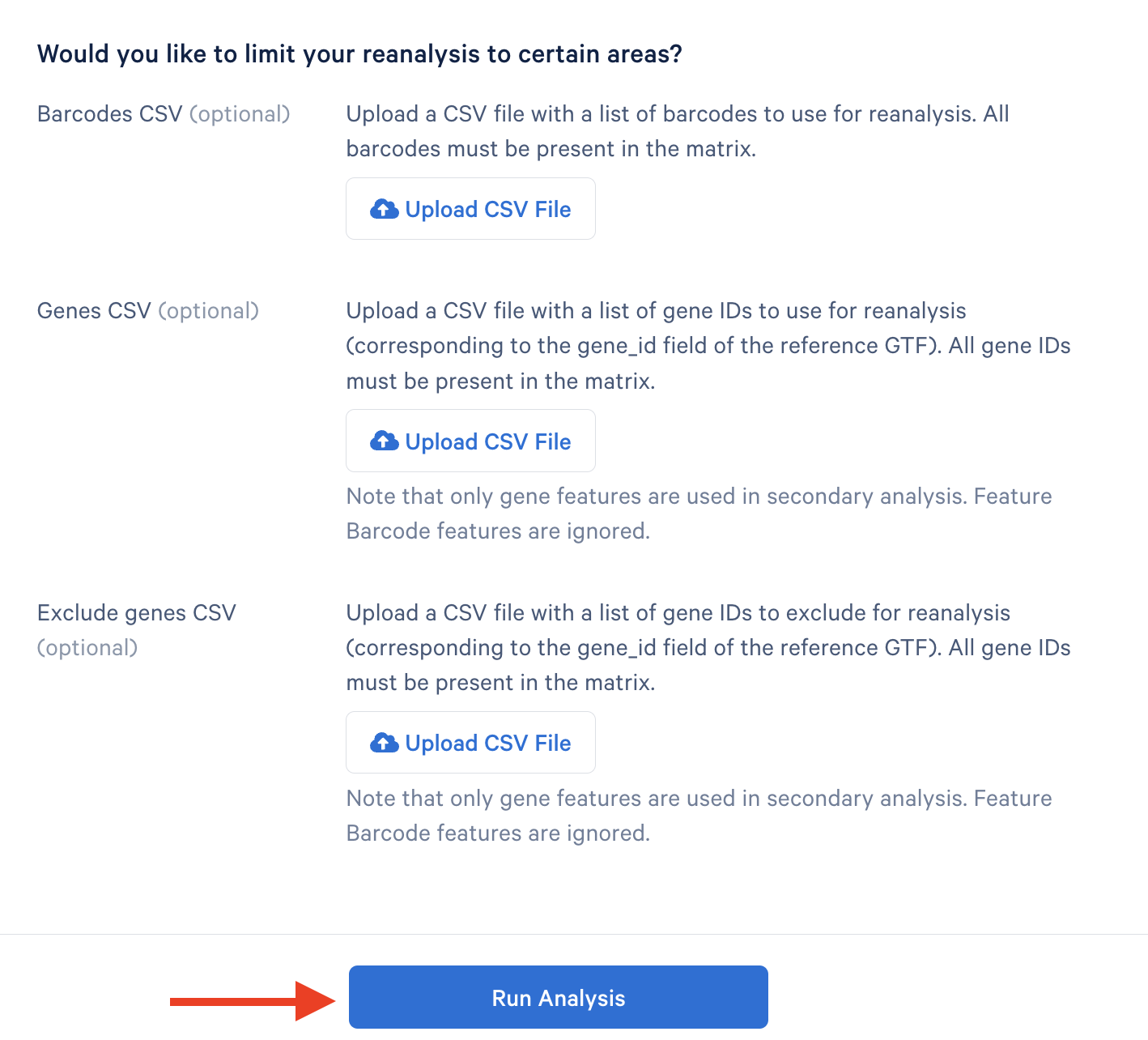 Note: 10x Genomics Cloud Analysis is only available in the United States and Canada.