Question: How can I more easily visualize the fiducial frame on Xenium slides?
Answer: Tissue sections are placed within the Sample Area on Xenium slides. Avoid covering the fiducials with tissue as this risks failures to initiate Xenium Analyzer run.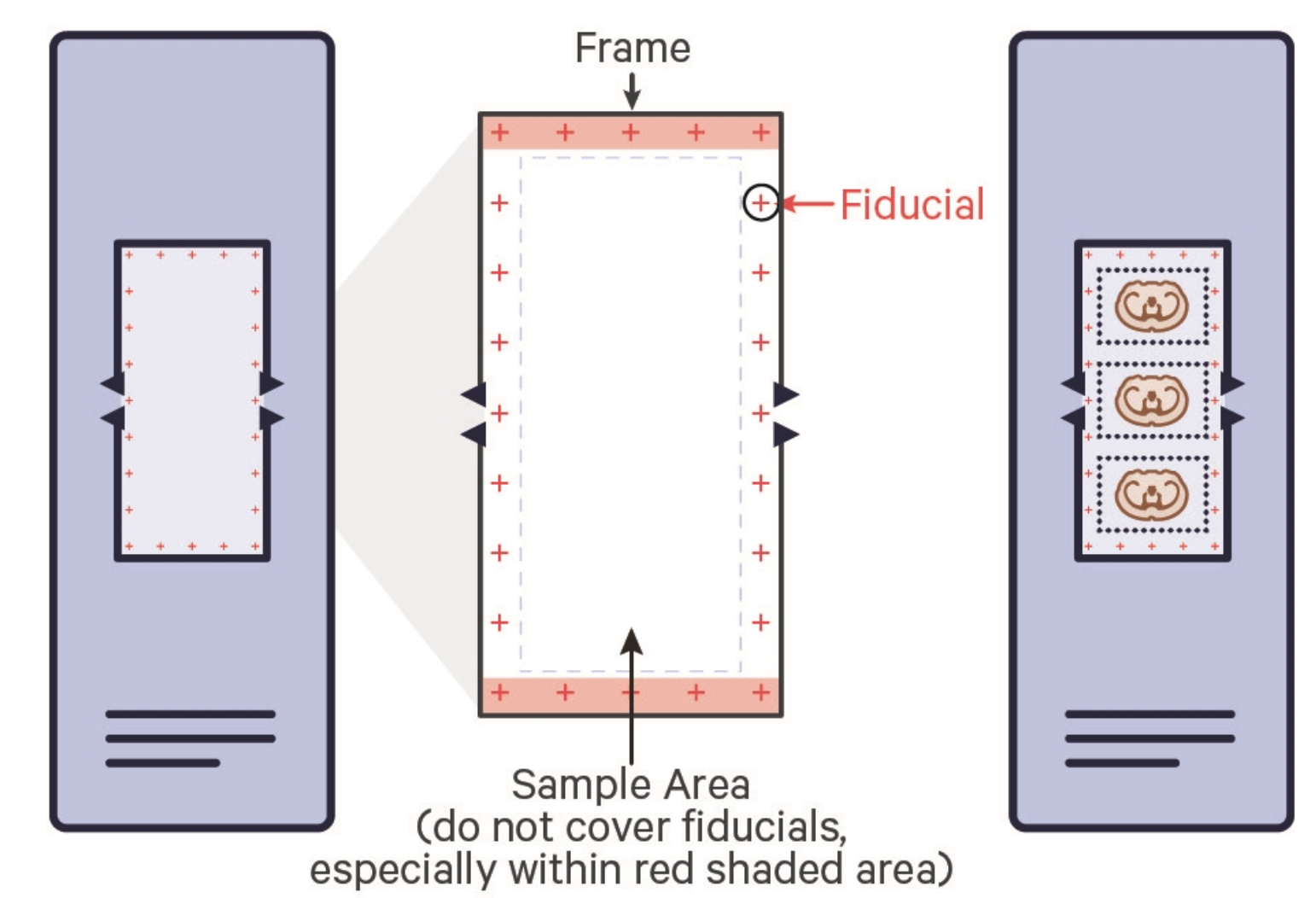 To more easily visualize the Fiducial Frame, and gain familiarity in targeting the sample area during tissue section placement, practice sectioning on a blank slide. Draw a frame to represent the Xenium fiducial frame on a blank slide using the Xenium Slide Layout in the Tissue Preparation Guides. Example slide layout (not to scale):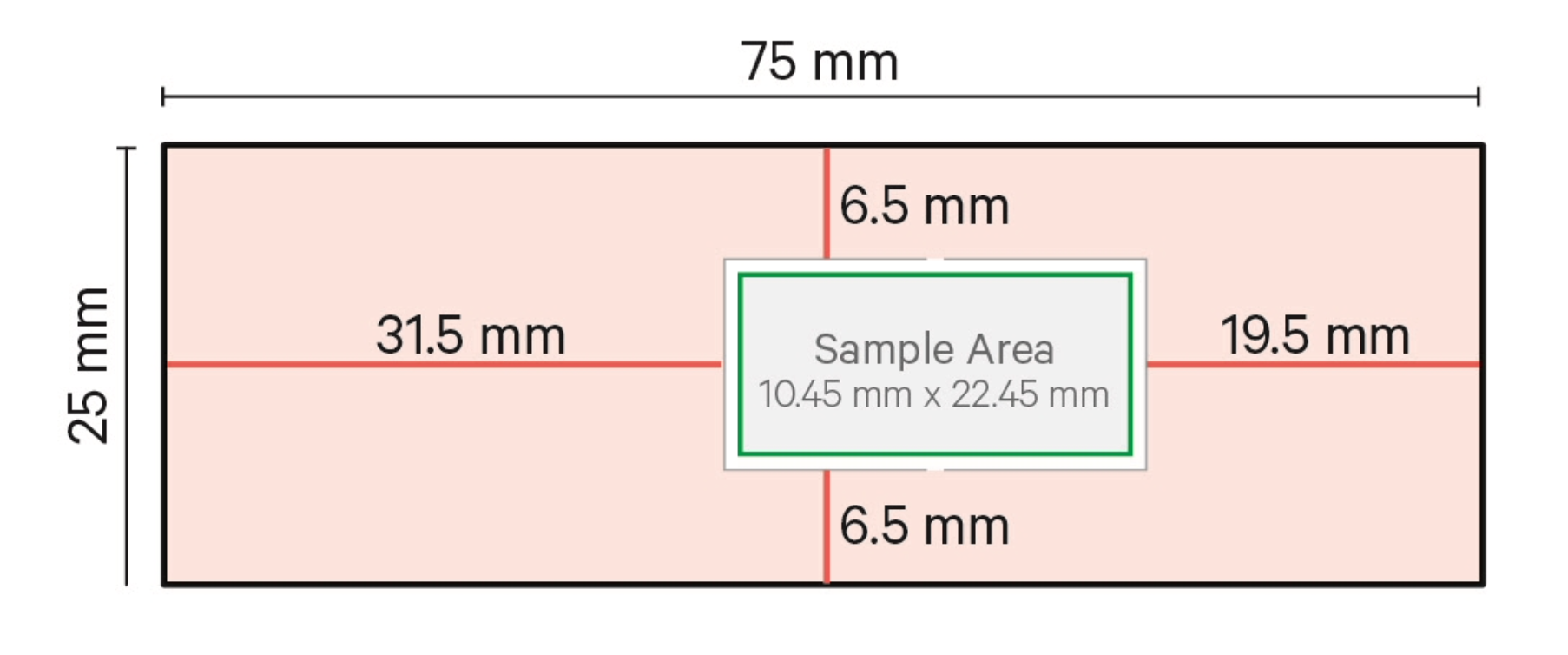 Practice correct section placement within the representative frames using non-experimental blocks.
If visualization is necessary during sectioning on Xenium slides, trace the fiducial frame on the back of the Xenium Slide with a StatMark Pen (EMS, 72109-12). Ensure the Xenium slide label is not readable during tracing. Remove the ink with a 100% ethanol-soaked, lint-free laboratory wipe as indicated in Demonstrated protocols:
Products: Xenium In Situ Gene Expression