Question: How should I store Xenium slides once FFPE tissue sections have been placed?
Answer: Once FFPE tissue sections have been placed in the sample area of Xenium slides as described in the Xenium In Situ for FFPE Tissues – Tissue Preparation Guide, slides can be stored at room temperature in a desiccator cabinent for up to 4 weeks. In the desiccator, store slides upright in a slide rack as shown below: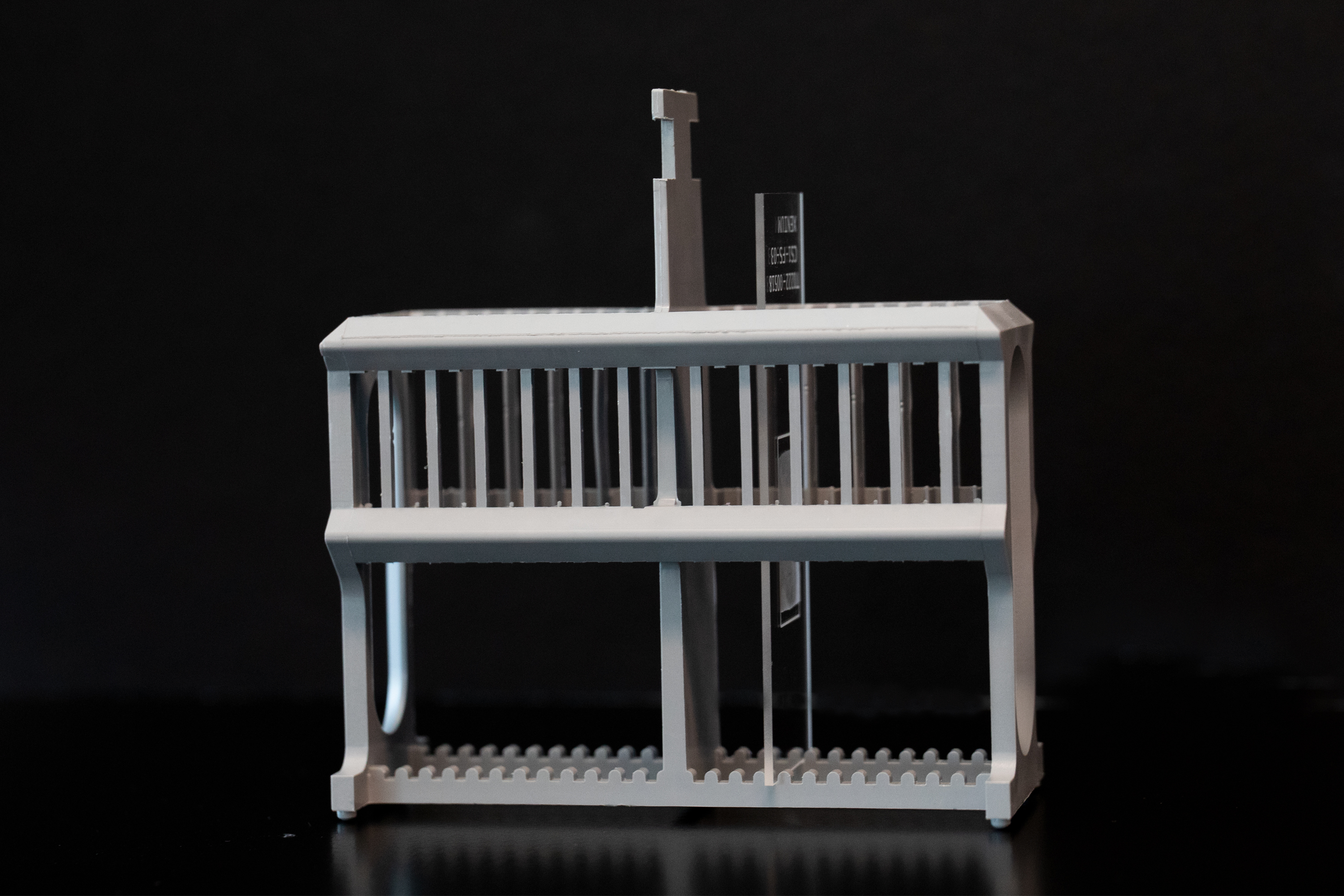 If a desiccator cabinet cannot be used, slides can stored in a bell desiccator or falcon tube with desiccant packet for up to 5 days. For long-term storage, more than 5 days, we recommend desiccator cabinet as described in 'I don't have a desiccator, what can I use instead'.
Product: Xenium In Situ Gene Expression