Question: Are there gene expression differences between fresh and frozen-thawed cells?
Answer: We have compared fresh and frozen-thawed human PBMCs from the same individual using the Single Cell 3' assay. We find a high correlation of mean UMI counts per gene across all cells between fresh and frozen-thawed conditions (r= 0.96). The median number of UMIs and the number of genes detected between the two conditions is also not significantly different (P-value = 0.1 and 0.8, respectively). Fifty-seven genes showed twofold upregulation in the frozen sample, with ∼50% being ribosomal protein genes, and the rest not enriched in any pathways. This data is available in Zheng et al. 2017 (https://www.nature.com/articles/ncomms14049; Supplemental Figure S8).
The effect of frozen/thawed cells vs fresh will likely vary for different cell types, which may have different sensitivities to freeze/thaw and altered cell integrity.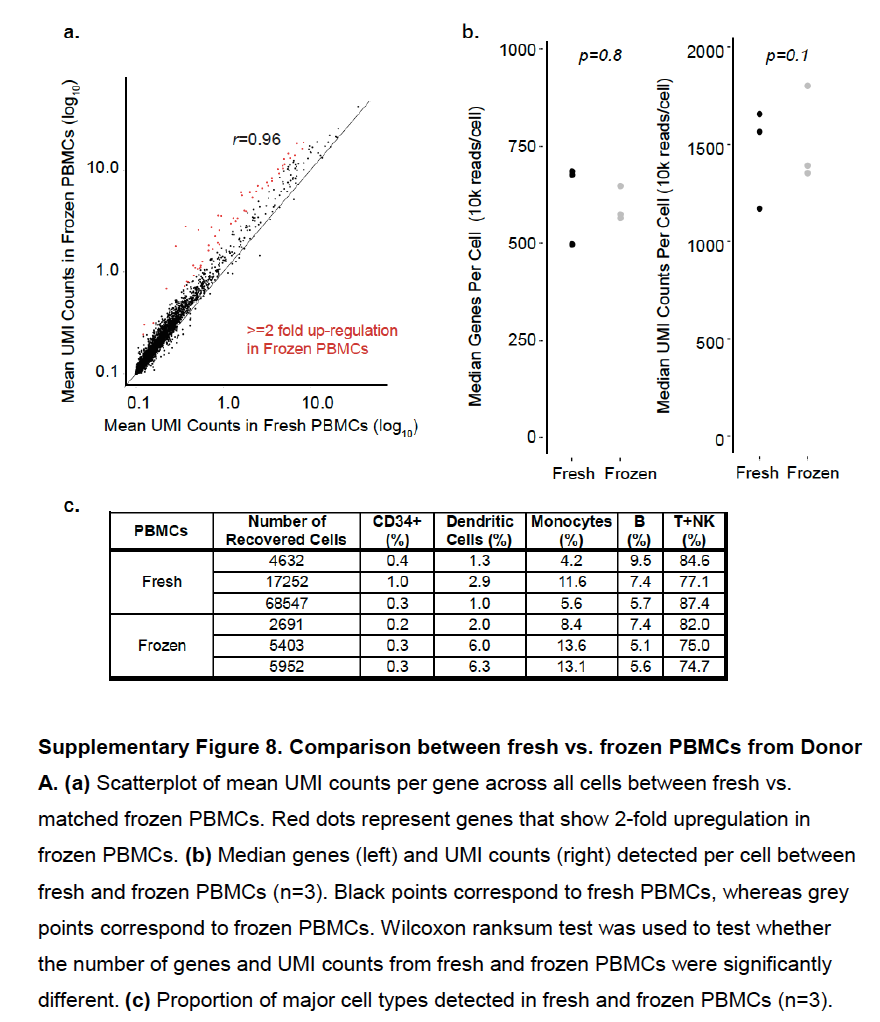 Products: Single Cell Gene Expression