Question: Why is the aqueous layer cloudy after breaking GEMs?
Answer: After adding the Recovery Agent to GEMs, a cloudiness is sometimes seen in the aqueous (top, clear) layer. This may be the result of deviations from the standard protocol, such as:
- The concentration of BSA in the cell suspension is >0.04% (Figure 1B-H).
- The GEMs were frozen and then thawed before adding the Recovery Agent.
This is normal and will not impact downstream operations.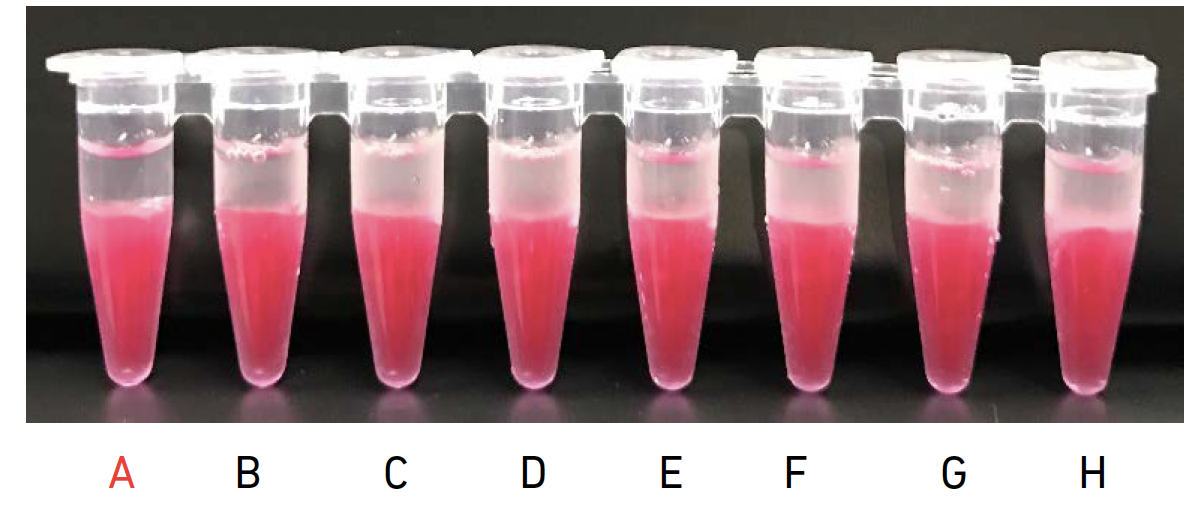 Figure 1. The presence of BSA in the washing and resuspension buffer results in a translucent/opaque rather than clear aqueous phase after breaking the GEMs with Recovery Agent. Tube A: Cell sample suspended in 1x PBS + 0.04% BSA - the aqueous phase appears clear. Tube B-H: Cell samples containing different input volumes of cells suspended in 1x PBS + 1.0% BSA - the aqueous phases may appear translucent/opaque.
Products: Single Cell Gene Expression, Single Cell Immune Profiling