Question - What parameters can a user specify in 10x Genomics Cloud Analysis for scGEX samples?
Answer - The Analysis page allows a user to set the parameters as relevant to their analysis. The required parameters are displayed first with additional options available in the view advanced settings section.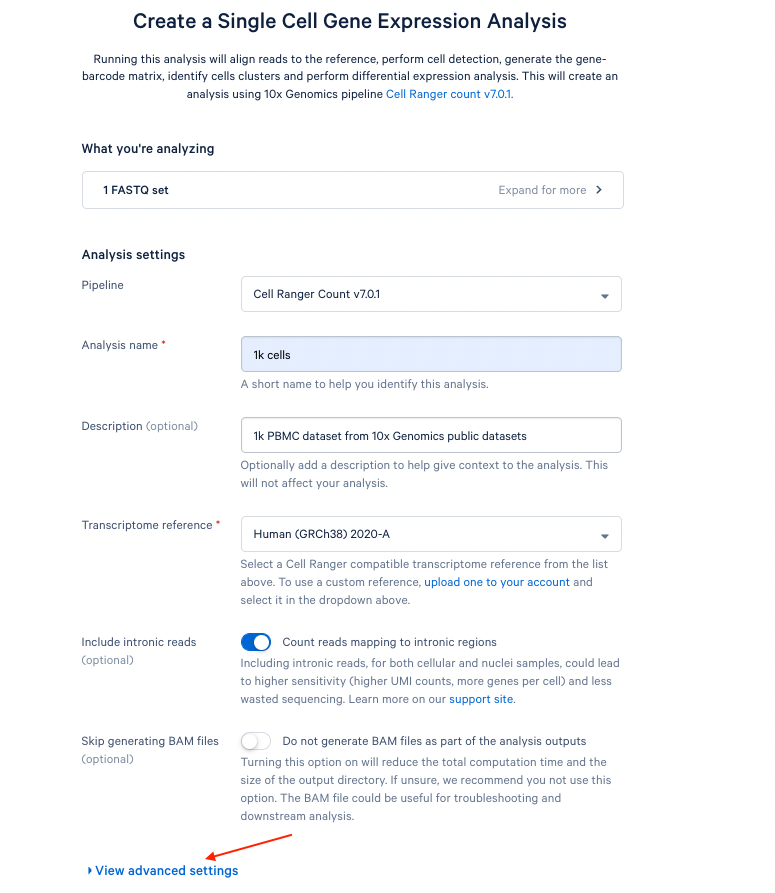 For scGEX samples, the advanced options screen is shows below.